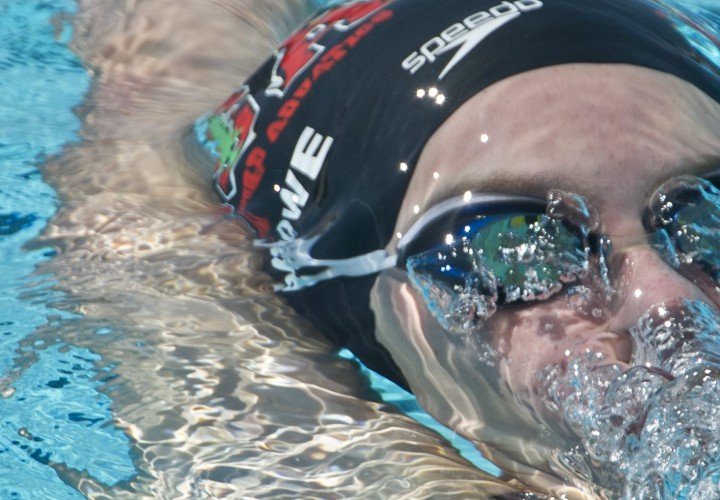 PHOENIX, Arizona, July 7. WITH the release of the full National Interscholastic Swim Coaches Association All-American lists, it is obvious that some amazing swimming is going on in California. Overall, NISCA awarded 868 All-American certificates to competitors from that state. That's nearly more than the next three states combined.
Plenty of Californians finished the year atop their individual events, so the state isn't just deep – it has top-end speed. Here are the swimmers from California who ranked No. 1 in the country in the 2013-14 season:
Boys
200 IM: Saint Francis' Curtis Ogren (1:44.90)
400 free relay: Granada High (Trent Trump (12), Nick Silverthorn (12), Maxime Rooney (10), Bryce McLaggan (12)) (2:59.00)
Girls
200 IM: Crean Lutheran's Ella Eastin (1:56.54)
50 free: Saugus' Abbey Weitzeil (21.98)
100 fly: Santa Margarita Catholic's Katie McLaughlin (51.78)
100 free: Saugus' Abbey Weitzeil (47.82)
100 back: Sacred Heart Prep's Ally Howe (51.54)
Coming in second with 330 total certificates is Pennsylvania, while Indiana (315) just nudged neighbor Illinois (315) for third-most on the list. Ohio finishes up the Midwest-heavy top five with 265 certificates.
The rest of the top 10 is as follows: Florida (243), Texas (236), Michigan (218), Colorado (151) and Minnesota (130). In sum, 4,214 All-American certificates were awarded in the 2013-14 competitive season.
2013-14 NISCA Girls High School All-Americans

2013-14 NISCA Boys High School All-Americans

These lists are directly from NISCA, and are based on times submitted to the organization's All-American award program. Correction suggestions can be submitted to NISCA via three emails: Boys Swimming contact: boysswaa@niscaonline.org; Girls Swimming contact: girlsswaa@niscaonline.org; Boys and Girls Diving contact: aadiving@niscaonline.org
This is the first day of what will be a week-and-a-half long showcase of the NISCA All-American program. Swimming World is proud to partner with NISCA to provided a global spotlight on high school swimming in the U.S., and will be talking to some of the top movers-and-shakers in high school swimming this week as part of the Morning Swim Show. Additionally, we'll be taking a look back at some of the best of the best high school swimmers historically.
To access high school All-Americans all the way back through 1974, subscribe for a Total Access membership with Swimming World!
For more incredible high school content, make sure to subscribe to Swimming World TODAY to make sure you get our High School Swimmers of the Year (August) and High School National Champions of the Year (September) issues.