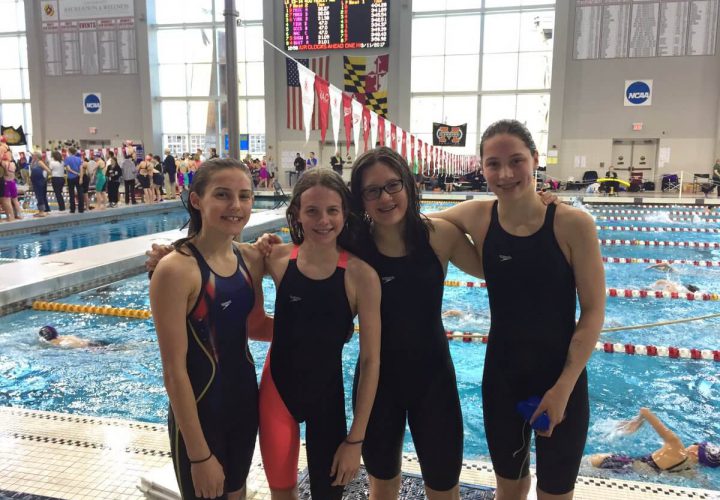 Photo Courtesy: Twitter @NCAPswim
Nation's Capital showed up ready to race at the 2017 PVS Junior Olympics, downing a three-year old National Age Group (NAG) 11-12 relay record set previously by NCAP team members.
Kate Hallmark, Carly Sebring, Erin Gemmell, and Mikayla Moore dashed their way to a combined 1:38.61 in the 200 SCY free relay, sliding past the 2014 record of 1:38.97.
The previous record was set by NCAP's Abby Harter, Sophia Landeryou, Maya Fischer, and Allison Kopac.
Comparative splits:
2017: 24.61/24.61/24.96/24.43 = 1:38.61
2014: 24.60/24.83/24.81/24.73 = 1:38.97