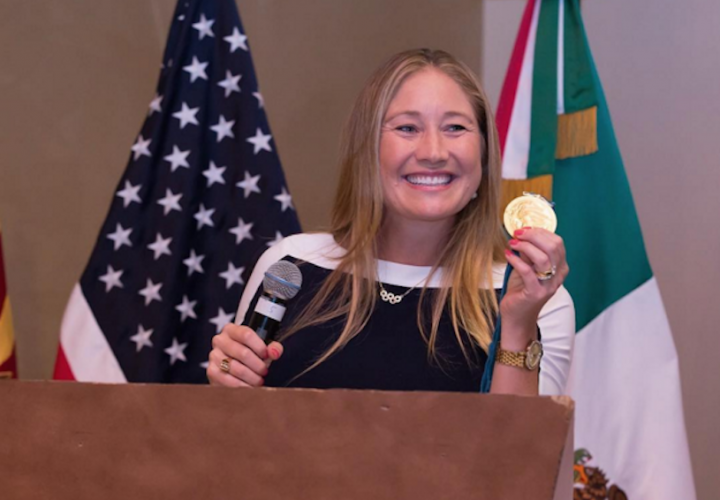 Photo Courtesy: Misty Hyman (Instagram)
Misty Hyman has announced that she is expecting a baby girl in September.
In March Hyman announced that after NCAAs she would be leaving her position as Arizona State's Senior Assistant Coach at the end of the season.
The Olympic gold medalist and five time NCAA champion was a part of the Sun Devils program for two years during which it saw a rapid rise.
Earlier this spring Hyman commented, "I have greatly appreciated the opportunity to learn and grow in a challenging environment."
At the time her future plans were not announced, but Head Coach Bob Bowman said, "Misty will always be a Sun Devil and will continue to be an honorary member of our program."