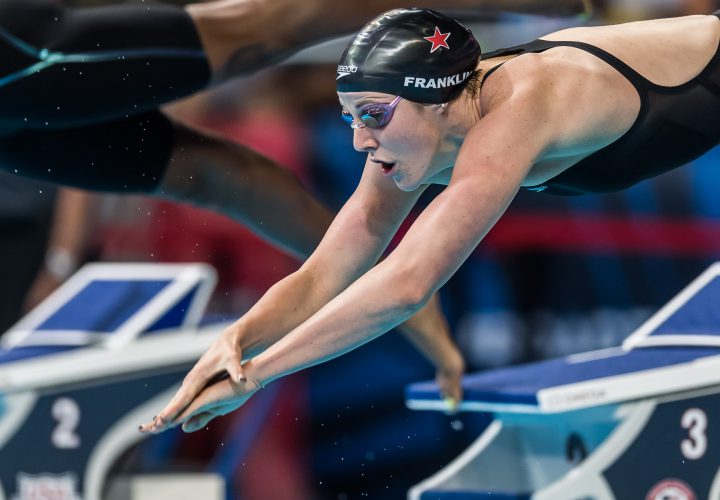 Missy Franklin.
Photo Courtesy: Peter H. Bick
The 2018 Mare Nostrum Series opens Saturday in Canet-en-Roussilon, France, and plenty of the sports's biggest names are slated to compete in the international meet.
The tour will give out bonuses to the top four men and women overall after the three spots with a top performer selected at the end of the series.
The big storyline for the series is Missy Franklin's return to competition for the first time since the 2016 Rio Olympics.
At the first stop, she will compete in the 50 backstroke, 200 backstroke and 200 freestyle. Also in the 200 backstroke are Hungary's Olympic gold medalist Katinka Hosszu and Canada's Taylor Ruck, who won eight medals in April's Commonwealth Games.
Ruck will also swim the 100 free, along with France's record holder Charlotte Bonnet and Japan's Rikako Ikee, the junior world record holder, each coming off of strong meet performances.
In the men's meet, Great Britain Olympic champion Adam Peaty leads the field in the 100 breaststroke, along with compatriot Ross Murdoch, Japan's Yasuhiro Koseki and Michael Andrew of the U.S.
Andrew will also compete in the 50 free, along with Brazil's Bruno Fratus.
There will be plenty of other intriguing races as well as the meet moves to different stops in Spain and Monaco.