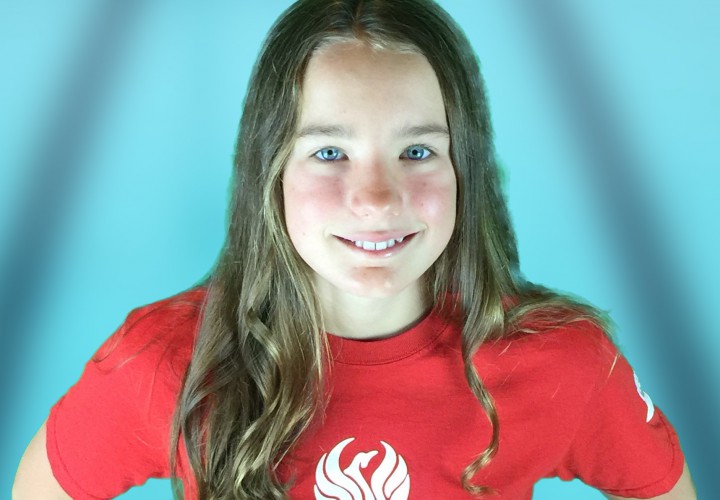 Photo Courtesy: Carolyn Sheehan
Miriam Sheehan took down two more National Age Group Records at the 2015 Far Western Championships in San Jose, California. Sheehan first lowered her own mark in the 50-meter fly to a 29.48 in prelims on Saturday. Breaking records has been a common trend for Sheehan, and she didn't break it out on the final day of the meet.
Today, she bested her 50-meter back record with a 32.22 in prelims. At finals, she turned around and dropped it to a 32.18. She won the event by nearly three seconds.
She also bested her record in the 100-meter fly with a 1:07.42 first place finish at finals. Sheehan dropped over a full second from her prelims swim, which was just off her lifetime best. Her splits at finals were stellar:
50 – 31.25
100 – 1:07.42 (36.17)
Sheehan nearly missed her 100-meter back record if 1:09.36 on Thursday, and ended up with a 1:09.47. She holds four long course records in the 50 fly, 100 fly, 50 back, and 100 back, while also holding the short course 50 fly NAG record.