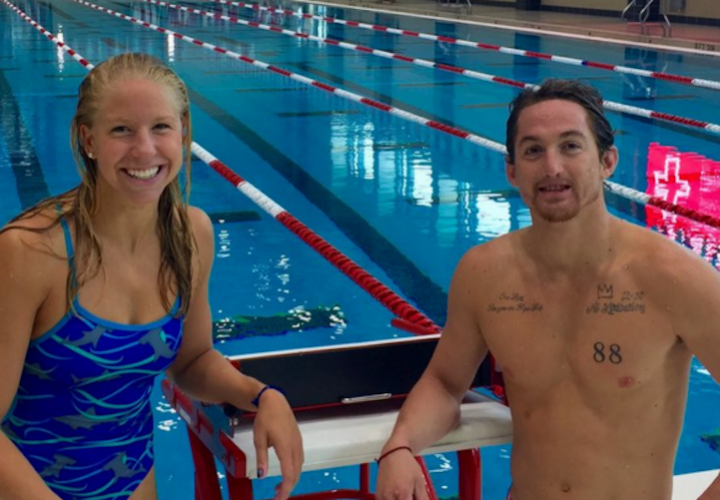 Photo Courtesy: US Para Swimming (Twitter)
In an announcement made on social media this afternoon, Michelle Konkoly and Rudy Garcia-Tolson were named the captains of the 2016 USA Paralympic swim team.
At Paralympic Trials in July, Konkoly set the S9 50 freestyle world record with a 28.24. She also recorded American and PanAmerican records in the 100 freestyle with her 1:01.25.
Garcia-Tolson won the SM7 200 IM, finished second in the SB7 100 breaststroke and S8 100 butterfly, and third in the S8 400 freestyle at Trials in July.
The 2016 Paralympic Games begin on September 7 in Rio.