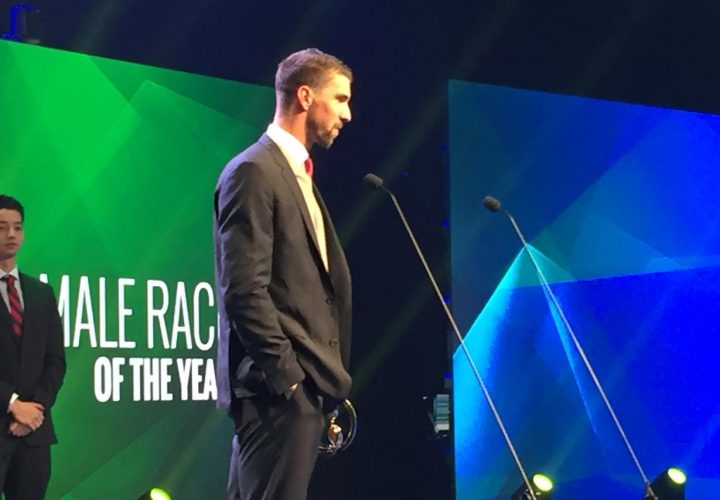 Photo Courtesy: David Rieder
Michael Phelps has officially taken the steps to make his retirement official. He told reporters Monday evening at the Golden Goggles in New York City that he has already removed himself from the USADA Drug Testing pool.
"I said to Peter, I was like, get the papers, can we just sign these things, so I don't have to do the daily updates and everything? That was brutal [the whereabouts system]. It's good. I'm still in the pool [recreationally]. I'm still not coming back," Phelps said to NBC Olympic Talk's Nick Zaccardi.
Phelps won four Golden Goggle awards Monday night after making that announcement, taking home the Impact Award, Relay of the Year Award, Male Race of the Year and Male Athlete of the Year.
Read more from NBC Olympic Talk here.