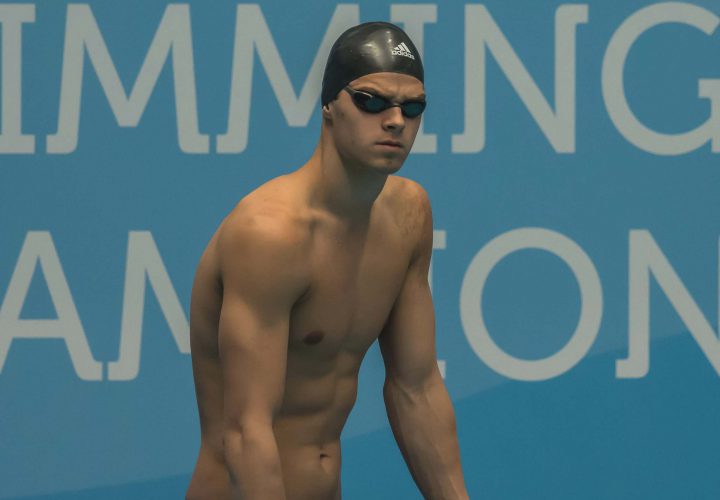 Photo Courtesy: Peter H. Bick
Men's 50 Free Finals
Andrew again tied his new world junior record, set yesterday, in the finals of the men's 50-meter freestyle. His time of 21.75 was exactly what he swam during prelims, and won him the gold medal in the event.
France's Maxime Grousset claimed the silver medal with his time of 22.25, and Leonardo Deplano of Italy sprinted to a time of 22.31 for the bronze medal.
Alberto Mestre of Venezuela stopped the clock in 22.45 for fourth, while Will Davis of Team USA touched just 0.01 behind in 22.46 for fifth place.
The entire heat was under the 23.00 second mark, as Canada's Ruslan Gaziev (sixth, 22.56), Nandor Nemeth of Hungary (seventh, 22.66), and Karol Ostrowski (eighth, 22.97).
Swimming World Radio
Michael Andrew, USA
Will Davis, USA
---