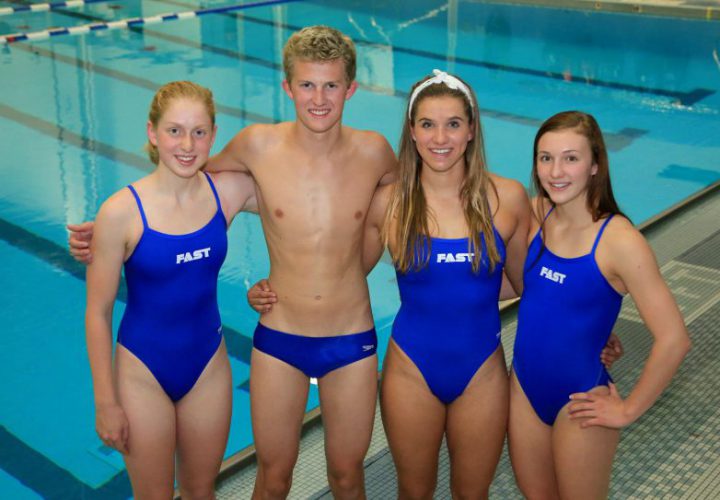 PHOENIX, Arizona, October 16. TODAY'S edition of The Morning Swim Show features the four athletes from the Fort Collins Area Swim Team who have already qualified for the U.S. Olympic Swimming Trials.

YouTube Measures Views Only For Episodes Watched On YouTube
Subscribe to our YouTube channel, SwimmingWorldSPI
Host Jeff Commings chats with Bailey Kovac, Bailey Nero, Max Holter and Zoe Bartel about qualifying for the meet and training in the next two years to get faster times before racing in Omaha. Most of them expect to earn qualifying times in other events, and they talk about the training they'll do in the next year to get those cuts. Holter, for example, understood that he'll need to do more butterfly in workout to get the 200 fly qualifying time.
Nero and Holter are preparing for college next year, and Nero talks about choosing Auburn after weighing all of her options and visiting many schools. Holter hasn't made his decision yet, and he says he's making many pro/con lists to try and make a choice.
Special Thanks to FINIS for sponsoring the Morning Swim Show's interview segments in the FINIS Monitor.
Download The FINIS Custom Suit Catalog
Visit FINIS to learn more about their innovative products for aquatic athletes.
To send comments or suggestions about content on The Morning Swim Show, click here to send an email.