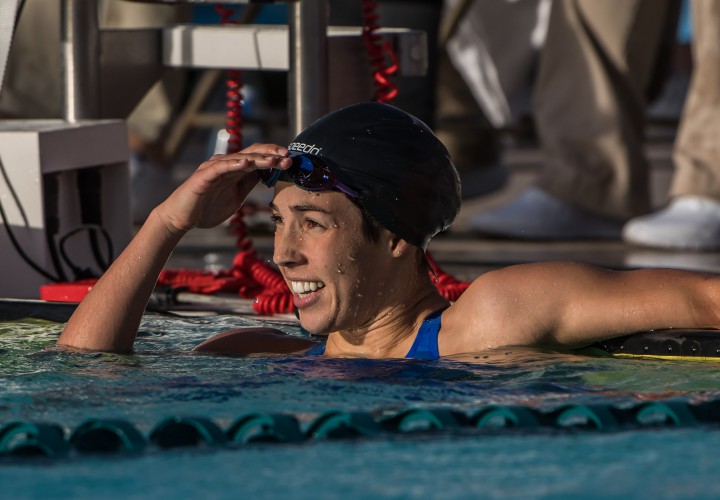 Photo Courtesy: Peter H. Bick
Arena Pro Swim Series editorial coverage is proudly sponsored by Arena USA. Visit ArenaUSA.com for more information on our sponsor. For all the latest coverage, check out our event coverage page.
Katinka Hosszu led after the fly but Maya Dirado pulled ahead with a great backstroke split and went on to win the 200 IM in Mesa tonight. Dirado posted a final time of 2:11.09, the 10th fastest in the world this year, just off her own seventh best 2:10.77.
Ella Eastin was just behind in 2:11.35. Melanie Margalis rounded out the podium performances in 2:12.22.
Madisyn Cox finished fourth in 2:12.35 while Hosszu fell to fifth in 2:12.37.
Caitlin Leverenz (2:14.70), Kirsty Coventry (2:14.76), and Sarah Henry (2:15.45) also competed in the A final.
Patricia Castro Ortega won the B final in a 2:14.79.