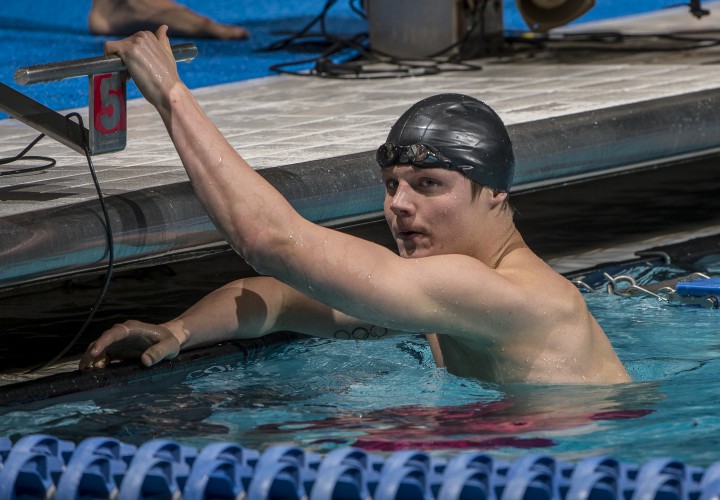 Photo Courtesy: Peter H. Bick
Editorial content for the NCAA Division I Championships is sponsored by Nike Swim. For full Swimming World coverage, check out our coverage page.
Matias Koski put everything on the line in the consolation final of the 500 freestyle, putting up a time that would have placed third in the championship final. In this video interview, he talked about his difficulties of swimming fast in prelims and how he's been working with it in his three years at Georgia.