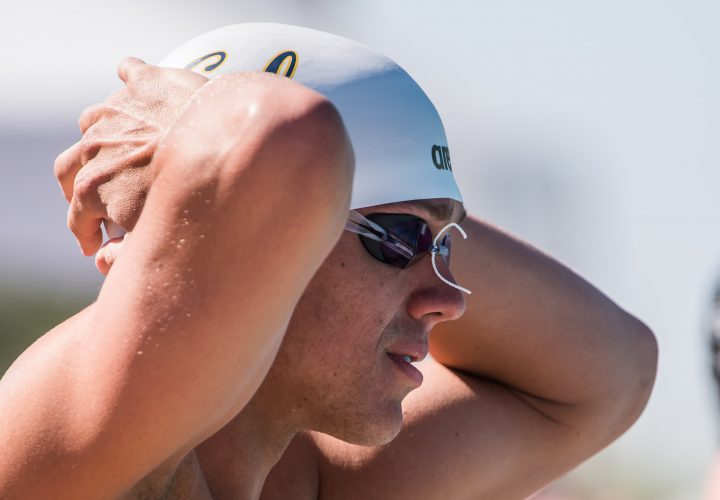 Photo Courtesy: Peter H. Bick
While there was plenty to get excited about in college swimming this week, this week's LumaLanes Performance of the week goes to U.S. Olympian and National Team member Tom Shields, who broke the U.S. Open and American records in the 100-yard butterfly at the 2016 AT&T Winter National Championships. Touching the wall in 43.84, Shields became the first man to break the 44-second barrier in history.
That swim took down Austin Staab's 2009 American Record of 44.18, which has long been a target for butterfliers across the country as one of the last remaining "super suit" records. Shields also took down Joseph Schooling's U.S. Open Record that was set in the same pool at the 2016 NCAA Championships. Schooling himself almost broke through the 44 second barrier, touching the wall in 44.01 at that meet to set the old record. You can take a look at Shields' historic swim here:
Looking at the splits, it was Shields' second 50 that really set him apart from the two other fastest times in history. You can take a look at the split comparison below:
Tom Shields (Dec 2016): 20.57/23.27 – 43.84

Joseph Schooling (Mar 2016): 20.46/23.55 – 44.01

Austin Staab (Mar 2009): 20.56/23.62 – 44.18
As you can see, Shields was actually out the slowest among the three swimmers at the 50 mark, touching in 20.57 to Schooling's 20.46 and Staab's 20.56. But the former Cal Bear came back like a monster, splitting 23.27 to gain nearly 3-tenths on Schooling's swim and nearly 4-tenths on Staab. Shields will be back in the pool later this week, this time in short course meters, competing for the United States team at the 2016 FINA Short Course World Championships in Canada.
Congratulations Tom Shields on earning Swimming World's Performance of the Week!
Special Thanks to LumaLanes for sponsoring Swimming World's Performance of the Week.
Learn More About LumaLanes