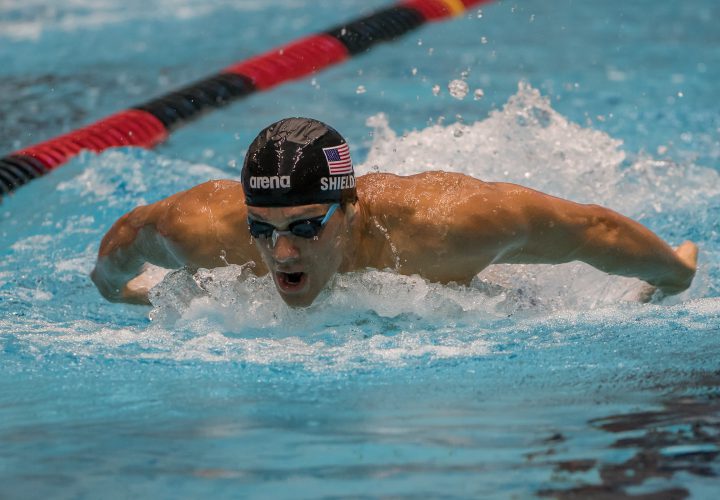 Photo Courtesy: Peter H. Bick
Olympian Tom Shields flew to a new American and U.S. Open Record in the men's 100-yard butterfly while swimming in finals of the men's 2016 AT&T Winter National Championships.
Shields dashed to a time of 43.84 in the fly to become the first man to ever post a sub-44 second swim. The previous American and U.S. Open records were split between Austin Staab (44.18) and Joseph Schooling (44.01) respectively.
Comparative splits:
Tom Shields (Dec 2016): 20.57/23.27 – 43.84
Joseph Schooling (Mar 2016): 20.46/23.55 – 44.01
Austin Staab (Mar 2009): 20.56/23.62 – 44.18
After the race Shields commented that he felt his chance at becoming the first swimmer under 44-seconds was dwindling as he watched NCAA stars Joseph Schooling, Jack Conger, and Caeleb Dressel edge closer to the existing records.
Watch the full race here:
After the race, Shields spoke with Swimming World's David Rieder about his swim and how it felt to finally break the record that he had pursued for so long. He also previewed what might be to come at next week's Short Course World Championships.