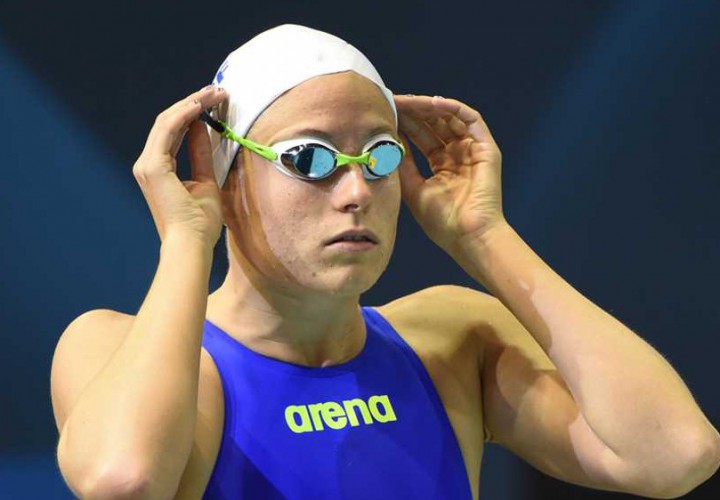 Photo Courtesy: Arena Water Instinct
Editorial Coverage provided by

This week's Performance Of The Week, sponsored by LumaLanes, goes to Aurelie Muller, who pulled off an impressive title defense in the women's open water 10k event on Sunday when she won in over three seconds in 2:00.13.
Muller went into this race as the defending World Champion from the 2015 FINA World Championships, the title that made her the first French swimmer ever to win an open water World Championship title. Muller's win also started France off as 2-2 for open water titles, as teammate Marc-Antoine Olivier won the men's 5k to open the competition.
However, what is notable is that Muller was able to pull off the win after a disappointing end to her race at the 2016 Rio Olympic Games. While she initially finished a close second in Rio, Muller was later disqualified for obstruction at the finish and left the Games without a medal. That makes Muller's title defense all the more sweet as she will certainly look to carry that momentum into this Olympic quad.
Congratulations Aurelie Muller on earning Swimming World's Performance of the Week! 
Special Thanks to LumaLanes for sponsoring Swimming World's Performance of the Week.
Learn More About LumaLanes