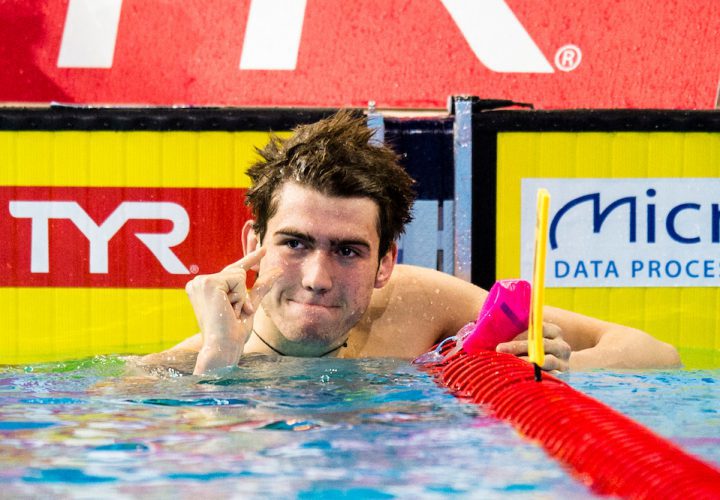 Photo Courtesy: Andrea Staccioli & Giorgio Scala Insidefoto / Deepbluemedia
This week's Performance Of The Week, sponsored by LumaLanes, goes to Kliment Kolesnikov who broke the world record in the short course 100 meter backstroke at the the Vladimir Salnikov Cup in St. Petersburg, Russia.
The 17-year-old posted a time of 48.90 at the meet, clipping the previous record of 48.92 set by Matt Grevers at the 2015 Duel in the Pool. Kolesnikov came home in a blazing fast 24.81 after an opening 24.09 first 50, just getting him under the old world record to end 2017 with a bang.
What makes this record even more impressive is that Kolesnikov is coming off an incredible performance at the 2017 European Short Course Championships, seemingly setting a new record every time he touched the pool (including twice breaking the WJR in the 100 back) and leaving the meet with four gold medals and six world junior records.
While this is the young Russian's first world record, expect to hear much more from this young Russian in the coming years heading into the 202 Olympics.
Congratulations Kliment Kolesnikov on earning Swimming World's Performance of the Week!
Special Thanks to LumaLanes for sponsoring Swimming World's Performance of the Week.
Learn More About LumaLanes