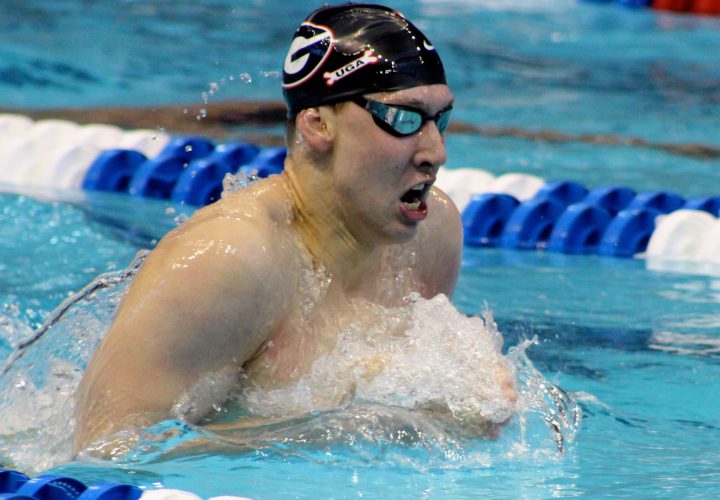 Photo Courtesy: Taylor Brien
This week's Performance Of The Week, sponsored by LumaLanes, goes to Olympic medalist Chase Kalisz for his win in the 400 IM to kick start the 2018 TYR Pro Swim Series meet in Austin, Texas this week.
Kalisz swam a 4:10.80 to break his own pool record on Thursday night, winning the event comfortably by almost nine seconds over NC State's Anton Ipsen (4:19.27) and Calgary's Tristan Cote (4:20.93). While Kalisz has been faster in the Pro Series (he was 4:09.43 in Atlanta last May), it is still one of his fastest in-season 400 IMs and is incredibly quick for January.
Kalisz is coming off one of his most successful years ever, where he won a World title in the 400 IM with a 4:05.90 that broke Michael Phelps' championship record and also added a world title in the 200 IM. While Kalisz was admittedly disappointed in his short course performance in the 400 IM at the 2017 Winter Nationals in Columbus, this swim shows he is on track to continue what he started in 2017 in the new year.
Congratulations Chase Kalisz on earning Swimming World's Performance of the Week!
Special Thanks to LumaLanes for sponsoring Swimming World's Performance of the Week.
Learn More About LumaLanes