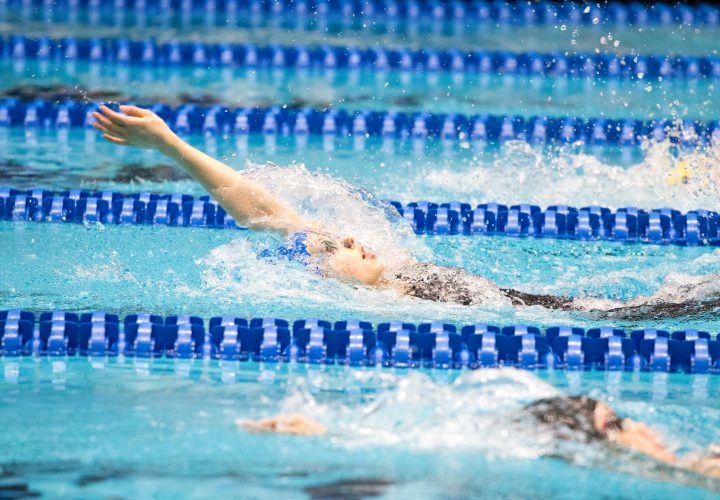 Photo Courtesy: University of Kentucky Athletics
This week's Performance Of The Week, sponsored by LumaLanes, goes to rising University of Kentucky sophomore Asia Seidt, who posted a huge best time in the 200 backstroke at the 2017 Atlanta Classic over the weekend. Seidt dropped more than two seconds from her previous best time of 2:11.96 to win the event in 2:09.82, setting a new meet record and moving her up to 12th in the world for 2017.
Seidt's performance offers her a huge opportunity for World Championship Trials this summer. Despite laying claim to the last two Olympic gold medals in the 200 backstroke in London and Rio, this is a wide open event for the American women right now. With Maya DiRado retired and Missy Franklin on a break from competition as she recovers from shoulder surgery, there is plenty of room for newcomers to make their way onto the U.S. National Team.
Seidt's time makes her the second fastest American this summer by just .03. Teenager Regan Smith rocked a 2:09.79 back in April, the current fastest time by an American and the tenth fastest in the world, which was also a personal best. The top three finishers at the Atlanta Classic were actually all Kentucky swimmers, with Seidt's teammates Bridgette Alexander (2:11.85) and Ali Galyer (2:13.84) following her for second and third.
Congratulations Asia Seidt on earning Swimming World's Performance of the Week!
Special Thanks to LumaLanes for sponsoring Swimming World's Performance of the Week.
Learn More About LumaLanes