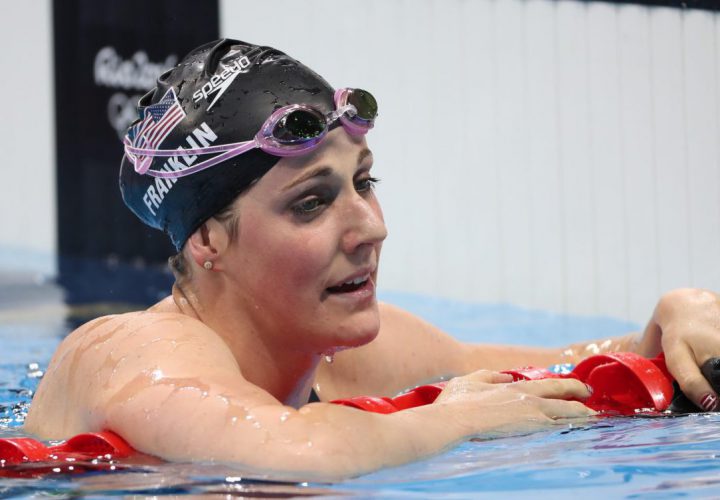 Photo Courtesy: Erich Schlegel-USA TODAY Sports
Five-time Olympic gold medalist Missy Franklin underwent double shoulder surgery this year after she was diagnosed with bursitis in January. Franklin posted to her Twitter page that she is currently recovering and has already begun swimming again, but she is not ready to return to competition "just yet."
Franklin has not competed since the Olympic Games this summer, where she failed to make the final in either the 200 free or 200 back. She did win a gold medal after contributing a prelims leg to the U.S. 800 free relay. After Rio, she returned to Cal-Berkeley and began training with the men's team under coach Dave Durden.
She wrote in the note that she had been dealing with shoulder pain since last year, but MRIs in January helped doctors diagnose the bursitis.
Franklin did not specify in the post when she might be returning to competitive action. A spokesperson for Franklin indicated that, as of right now, there is no timeline for her return as the focus is simply on recovery.