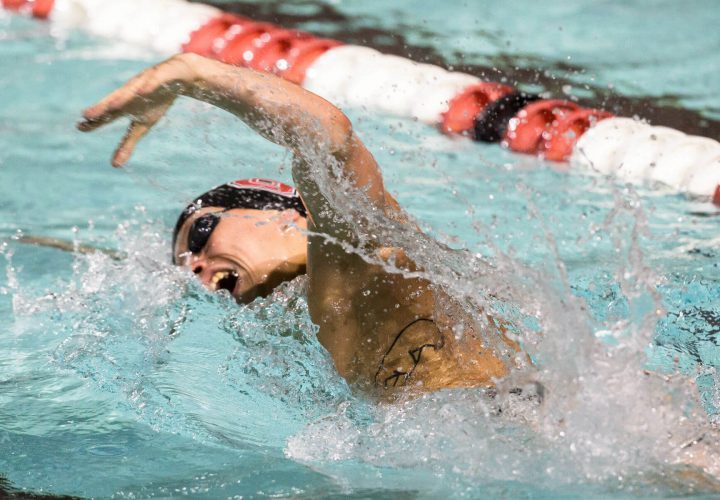 Photo Courtesy: NC State Athletics
This week's Performance Of The Week, sponsored by LumaLanes, goes to NC State senior Anton Ipsen for his performance in the 1,000 freestyle in his team's dual meet win against the visiting Texas Longhorns.
Essentially even splitting the race, Ipsen was out in 4:24.90 and back in 4:24.85 to set a new pool record in 8:49.75. That also stood as a new pool record for Ipsen in his home pool, and gives the Danish Olympian the fastest time in the country in the 1,000 by 8 seconds. It was also just a tenth off his best time in the event, which came last March at NCAA's en route to Ipsen's 7th place finish in the 1650 free.
The defending ACC champion in the 500 free also went on to win that event in 4:18.84 to continue his unbeaten streak on the Wolfpack home turf. NC State is coming off their most successful team performance at NCAA's in school history, and taking down the defending national champions has got to give the Wolfpack a lot of confidence heading into December.
Congratulations Anton Ipsen on earning Swimming World's Performance of the Week!
Special Thanks to LumaLanes for sponsoring Swimming World's Performance of the Week.
Learn More About LumaLanes