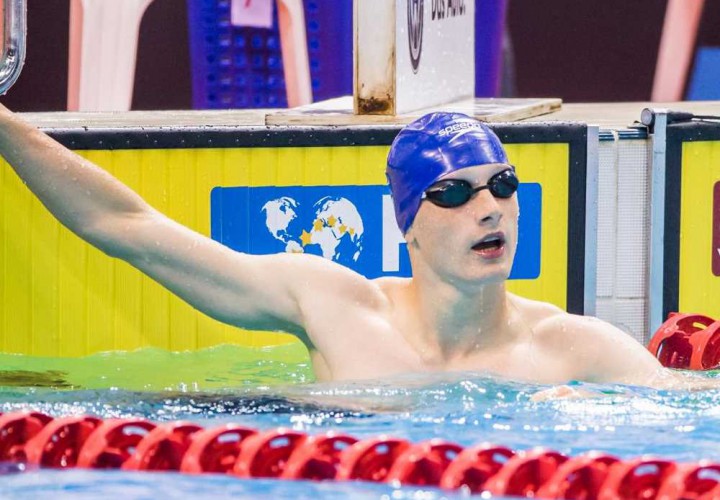 Photo Courtesy: Singapore Swimming Federation
Luke Greenbank of Great Britain turned in a time of 1:58.90 to claim the first place seed in the men's 200-meter back during prelims of day six.
Austin Katz of the USA finished second overall in prelims with a time of 1:59.52. Katz added slightly to his seed time of 1:59.14. Katz and Greenback were the only two athletes under the 2-minute mark.
Spain's Hugo Gonzalez took third with a time of 2:00.03, shaving .56 seconds off his seed time of 2:00.59.
[table "" not found /]
Jacopo Bietti of Italy turned in a time of 2:00.32 to grab the fourth place seed.
Russia's Roman Larin was a close fifth with a time of 2:00.37 from heat four.
Poland's Jakub Daniel Skierka claimed the sixth place seed with a time of 2:00.76 in heat six, while Michael Taylor of the USA placed close behind with a 2:00.78 from heat five.
Tristan Ludlow of Australia rounded out the top eight with a time of 2:01.61.
Schedule of Events:
2015 FINA World Junior Swimming Championships: Live Results – Results