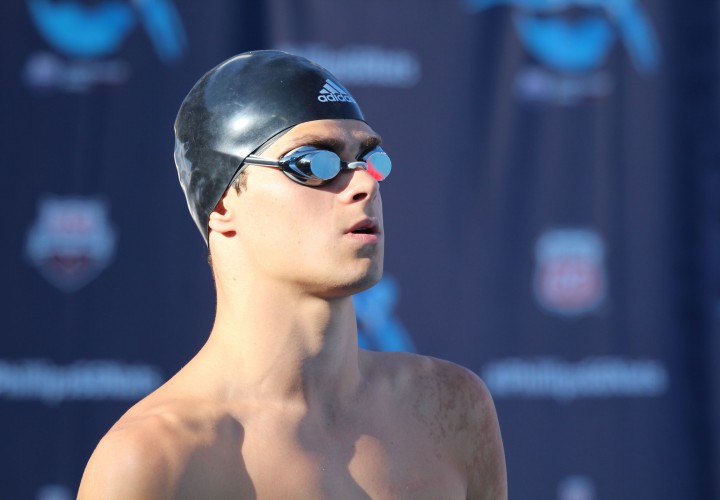 Photo Courtesy: Sue Borst
Psych sheets are out for the 2015 FINA World Junior Championships taking place in Singapore, Aug 25-30 next week.
The meet was created to match some of the best teenagers in the world against each other in a pre-Olympic proving ground.  Girls 14-17 and Boys 15-18 are allowed to compete in the meet.
Michael Andrew, the 16-year-old professional swimmer, is one of the most intriguing competitors next week as he's slated for a Katinka Hosszu-like amount of events with eight entries.
Russian Arina Openysheva is another potential headline-grabber with entries in the 100, 200 and 400 freestyle.
The Dancing Queen Sierra Schmidt is set up as one of the top distance freestyle swimmers of the meet as she's entered in both the 800 and 1500 freestyles.
Cassidy Bayer, Claire Adams and Stanzi Moseley are among other American girls who have the ability to make some noise in Singapore.
2015 FINA World Junior Swimming Championships: Psych Sheets