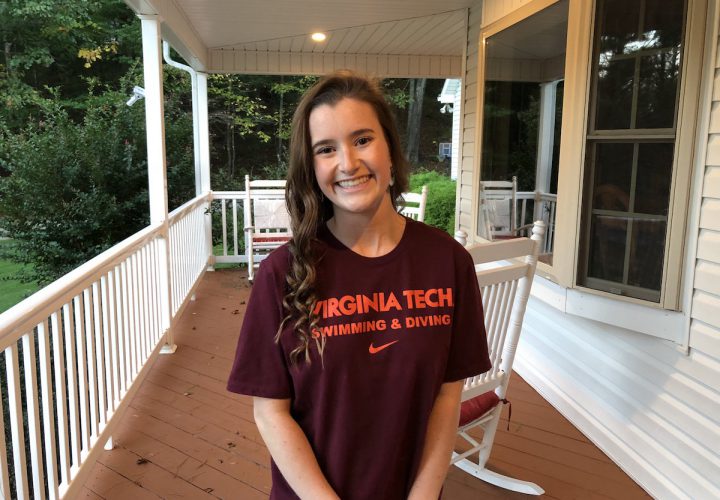 Photo Courtesy: Allyson Leftwich
Agon is the proud sponsor of all high school coverage (recruiting, results, state championships, etc.) on SwimmingWorld.com. For more information about Agon, visit their website AgonSwim.com.
To report a college commitment, email HS@swimmingworld.com. Join Swimming World's Watch List
NEW COMMIT: Brooke Leftwich has verbally committed to dive for Virginia Tech beginning next fall. Leftwich is from Roanoke, Virginia, where she is a senior at Cave Spring High School. She dives for the H2okies club team and practices at Virginia Tech.
Leftwich has only been diving for one year. She made the switch to the sport after an injury ended a highly successful gymnastics career. At the Virginia AAA State Championships last year Leftwhich finished second. She was Regional Diver of the Year.
She told Swimming World,
"I am very proud and excited to have committed to dive at Virginia Tech! The coaching staff, team, and academic opportunities are amazing, and I am excited for the next four years! Go Hokies!"
The Hokies built a large class early. Leftwich joins a women's class of 2022 that includes Anna Landon, Jennifer Hauser, Lauren Meeker, Rachael Holp, Natalia Fryckowska, Abby Larson, Alex Slayton, Julia Bruneau and Loulou Vos