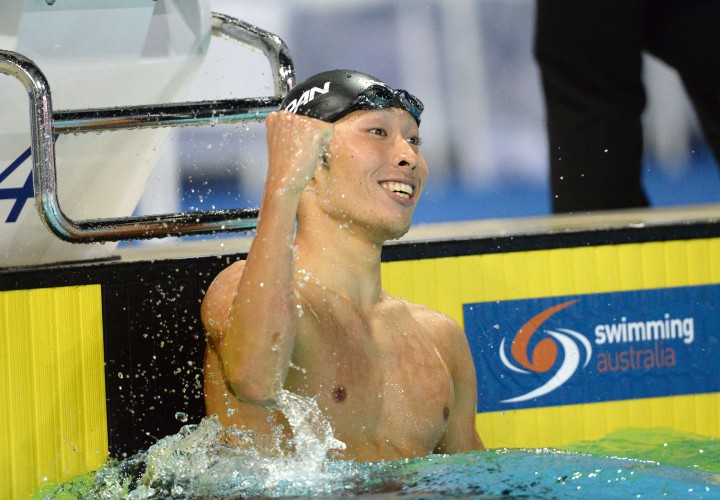 Photo Courtesy: Delly Carr

Editorial Coverage Sponsored By FINIS
By Hideki Mochizuki
Kosuke Hagino, the 2014 Swimming World World Swimmer of the Year, has revealed his Olympic schedule ahead of the Japanese Olympic Trials taking place April 4-10 in Tokyo.
Hagino's coach, Norimasa Hirai, announced at Hagino's final swim camp in Granada, Spain that the Olympic bronze medalist will be focusing on the 200-meter IM, 400-meter IM and 200-meter freestyle during the Japanese Olympic Trials.
Previous speculation had Hagino also trying for the men's 200-meter back.
Hagino is still finding his form following a fracture of his right elbow last summer that cost him the chance to participate at the 2015 World Championships.
Hagino competed at the Tokyo Long Course Swim Meet in January, where he clocked a 1:57.73 in the 200-meter IM, a 4:11.38 in the 400-meter IM and a 3:47.61 in the 400-meter free.
Hagino also posted a world-best 4:09.06 in the men's 400-meter IM at the Konami Open in Tokyo.
Hagino feels that he is starting to round into form heading into Trials.
To qualify for the Olympics, Hagino needs to finish in the top two at Trials and also cleared a standard time set by the Japanese Swimming Federation.