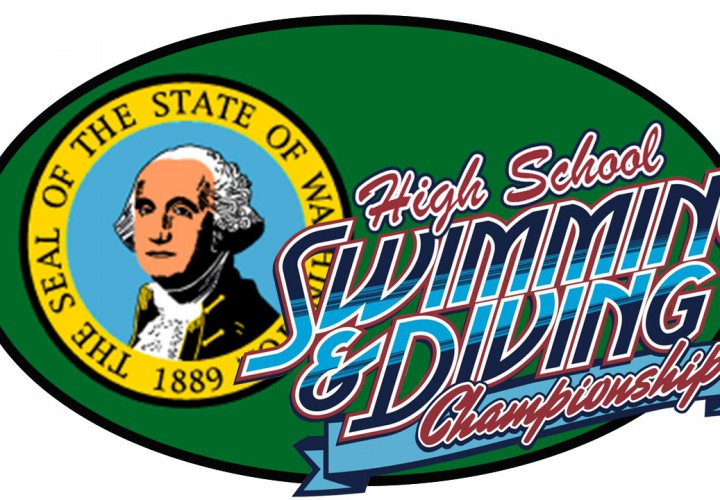 Agon is the proud sponsor of all high school coverage (recruiting, results, state championships, etc.) on SwimmingWorld.com. For more information about Agon, visit their website Agonswim.com.
FEDERAL WAY – The Lakeside High School girls' swimming and diving team ran away with the Washington 3A Swimming and Diving Championships last weekend at the Weyerhaeuser King County Aquatic Center, scoring 333 points to top Mercer Island (279.5) and Bainbridge (232) for the team title. Bellevue's Kim Williams set a new state and meet record in the 100 breast, while two other meet records fell in the 200 IM and 500 free.
The opening 200 medley relay featured a tight race between Bellevue's Kim Williams, Christina McDermott, Naomi Ngo and Hannah Walsh, and Lakeside's Emily Prentice, Helen Teegan, Amber Chong and Abby Wagner. After falling nearly two seconds behind after the first 50, Lakeside made a major comeback on the final leg but came up just short as Bellevue hit the wall first, 1:48.55 to 1:48.74. Mercer Island's Sabrina Kwan, Sofija Raisys, Emily Koksu and Ellie Williams rounded out the top three in 1:51.28.
In the 200 free, Mercer Island senior Leah Fisk built a one second lead by the 150 mark before just holding off a hard charging Cameron Smith of Seattle Prep, 1:50.64 to 1:50.96. Lakeside's Addie Chambers swam a 1:52.97 to finish third.
Bellevue's Kim Williams swam a meet record in the final 200 IM of her high school career as she stopped the clock in 2:00.35. That lowered her own meet record of 2:01.20 from 2012, but was short of Andie Taylor's state record of 1:58.23 from 2008. Kennedy's Angela Gagliardo came in second at 2:05.11, just ahead of Garfield's Jocelyn Crawford (2:05.49).
Garfield picked up another top three swim in the 50 free, as junior Marley Cross raced to a winning time of 23.72. Caroline Wagner led a group of three consecutive Lakeside swimmers with her 24.06, while Abby Wagner followed in 24.38.
Brooke Wherley of Marysville Getchell finished her high school diving career in style by topping the 1-meter diving competition with 438.85 points. Bellevue's Hannah Walsh scored 416.30 points to solidify second, comfortably in front of Glacier Peak's Annika Dayton (373.35).
The final of the girls' 100 fly featured an epic battle that got off to an exciting start right from the beginning. All eight swimmers touched within a second of each other at the halfway point, before Holy Names Academy's Sophia Chien and Mercer Island's Sabrina Kwan began to separate themselves from the pack. Neither swimmer could gain an advantage, however, as they touched the wall in matching 57.66s to tie for the state title. Lakes' Monica Smith, who led at the 50, wound up third in 58.36.
Garfield's Marley Cross picked up her second state title of the meet in the 100 free, clearing 52 for the second time of the meet with a 51.26. Lakeside's Caroline Wagner, who also finished second in the 50 free, took second again with a 52.85, while Bainbridge's Mikelle Ackerley placed third in 53.62.
After coming up just shy of a state title in the 200 free, Seattle Prep's Cameron Smith got to the wall first in the 500 free with a new meet record of 4:55.21. She had just missed the previous meet record of 4:55.23, held by Andie Taylor, in prelims with a 4:55.43, but dropped just enough in finals to get under it. Lakeside's Addie Chambers wrapped up second in 4:57.77, while Mercer Island's Leah Fisk came in third (5:00.14).
Lakeside put together the fastest 200 free relay in finals, as Caroline Wagner, Helen Teegan, Hannah Shabb and Abby Wagner posted a 1:37.38, just missing the state and meet record of 1:37.12 set by Mercer Island in 2012. The Bainbridge quartet of Ani Duni, Natalie Ackerley, Amanda Comeau and Erin Miller touched second in 1:39.60, with Mercer Island's Sammie Edwards, Maeve Murdoch, Leah Fisk and Sabrina Kwan right behind in third at 1:39.93.
Lakeside's Emily Prentice took home the 100 back title in 59.56, about half a second in front of Nathan Hale's Emily Lin and Lake Washington's Gabrielle Recter, who touched in matching 1:00.07s. Amber Chong of Lakeside actually had the second-fastest time of the day, posting a 59.96 in the consolation final.
Bellevue's Kim Williams closed out her individual high school career in style in the 100 breast, setting a new state and meet record in the event with a 1:01.80. That cut two tenths off Lindsay Marchand's state and meet record of 1:02.00 from 2008. Garfield's Jocelyn Crawford swam a 1:04.21 to finish second ahead of Kennedy's Angela Gagliardo (1:04.85).
Lakeside iced their team title with a win in the 400 free relay, thanks to Amber Chong, Addie Chambers, Hannah Shabb and Caroline Wagner. They stopped the clock in 3:34.55 to run away with the team title and the event title. Mercer Island's Maeve Murdoch, Ellie Williams, Angela Riggins and Leah Fisk touched second (3:38.00), followed by Garfield's Jocelyn Crawford, Ani Harriott, Gwen Umbach and Marley Cross (3:38.31).
Results: Washington Girls' 3A Swimming and Diving Championships
Submit your All America Application