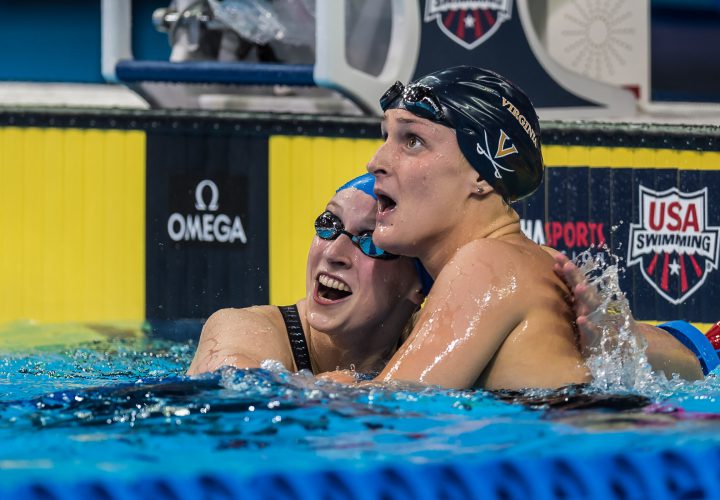 Photo Courtesy: Peter H. Bick
Editorial Coverage provided by

USA's distance queen Katie Ledecky jumped ahead of the competition to begin a battle with her own World Record. At the halfway mark the young superstar was just over a second ahead of World Record pace. With less than 200 meters left to swim Ledecky had slipped off World Record place but continued to accelerate ahead of the competition. Ledecky finished with a new national championship meet record of 8:10.32.
Powering to a strong second place finish was fellow distance ace Leah Smith who stopped the clock at the 8:20.18 mark, good for third in the world rankings.
Stephanie Peacock battled Smith for the second place spot throughout most of the race before finishing third overall with a time of 8:24.71.
Lindsay Vrooman picked up fourth with a final 8:29.10, while Ashley Twichell grabbed fifth with a time of 8:29.85.
Hannah Moore posted a time of 8:31.01, just ahead of Haley Anderson's 8:33.66.
Sierra Schmidt rounded out the top eight with a time of 8:36.09.