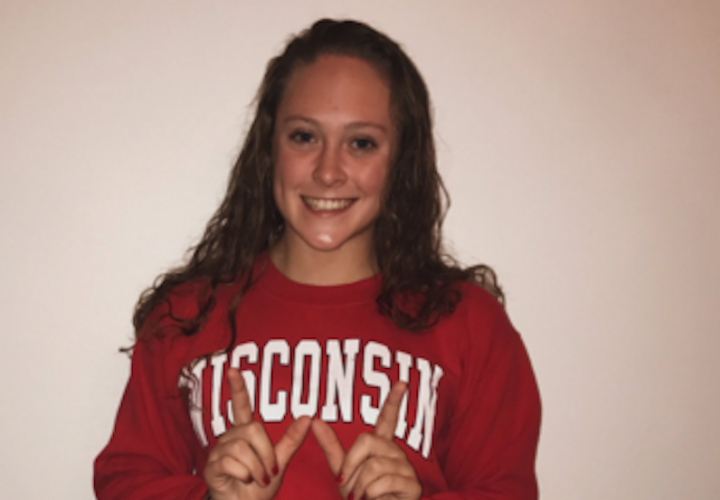 Photo Courtesy: Ozaukee Aquatics (Twitter)
Agon is the proud sponsor of all high school coverage (recruiting, results, state championships, etc.) on SwimmingWorld.com. For more information about Agon, visit their website AgonSwim.com.
To report a college commitment, email HS@swimmingworld.com. Join Swimming World's Watch List
NEW COMMIT: The University of Wisconsin will add another in-state swimmer to their roster next fall. Ozaukee Aquatics' Jenna Silvestri has given her verbal commitment to the Badgers.
Silvestri excels in the breaststrokes and puts together a strong IM as well. Her top times are:
50 Breast 30.94
100 Breast 1:04.09
200 Breast 2:20.98
200 IM 2:04.79
The senior at Kohler/Sheboygan Area Lutheran had a strong showing at the Wisconsin Division 2 High School state championships last fall. Silvestri was runner up in the 200 IM. She then swam to a tie for gold in the 100 breaststroke.
With still over a year to go until she makes her collegiate debut Silvestri isn't quite in Big Ten scoring range yet. She'll join a breaststroke group that should still include Elizabeth Brown and Kendall Smith, both potential training partners for Silvestri.