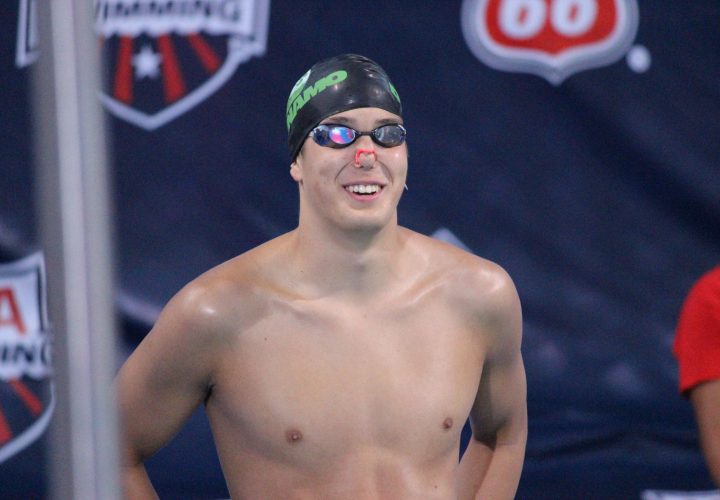 Photo Courtesy: Griffin Scott
Men's 400 IM:
Jay Litherland continued his impressive performances with a win in the men's 400 IM. Litherland stopped the clock just ahead of Cal's Josh Prenot to win with a time of 4:14.66. Prenot grabbed second with a time of 4:14.81.
Marton Barta claimed third with a 4:19.47, while Sean Grieshop finished close behind with a 4:19.83.
The gap widened between fourth and fifth with Brennan Day turning in a time of 4:27.27 for fifth.
Sixth went to Austin Snyder and his time of 4:27.79.
Andrew Winton (4:28.30) and Robert Finke (4:29.82) completed the top eight.