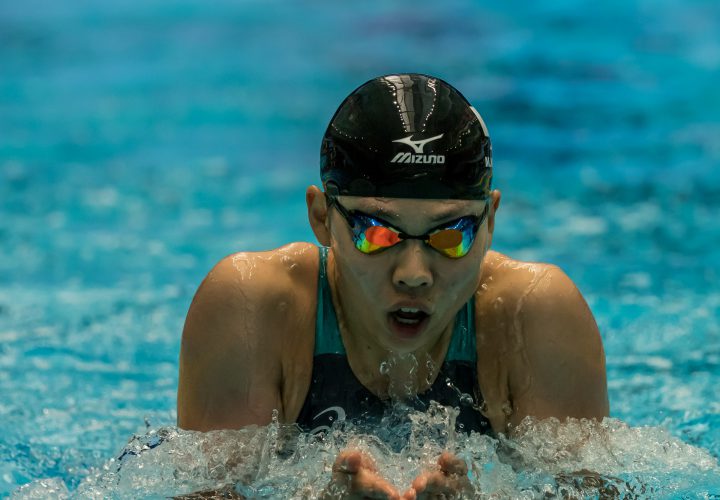 Photo Courtesy: Peter H. Bick
Women's 400 IM FINAL
Japan delivered a strong 1-2 finish in finals of the women's 400 IM as teammates Miku Kojima and Anna Sasaki secured gold and silver. Kojima turned up the heat in the back half of the race, shifting her from second to first ahead of the USA's Madison Homovich. Kojima continued to build on that speed, powering to a first place finish of 4:39.14.
Meanwhile, Sasaki, who led throughout the first 100 meters, battled a strong Anja Crevar of Serbia to finish second with a 4:40.99. Sasaki's final 50-meter split was a 31.17, faster than the rest of the field.
Crevar claimed third overall with a time of 4:42.24, while France's Cyrielle Duhamel took fourth overall with a time of 4:43.56.
The American duo of Homovich and Christin Rockway claimed fifth and sixth with times of 4:45.68 and 4:47.09 respectively.
South Africa's Rebecca Meder (4:48.40) and Spain's Laia Marti Fernandez (4:50.54) were seventh and eighth.