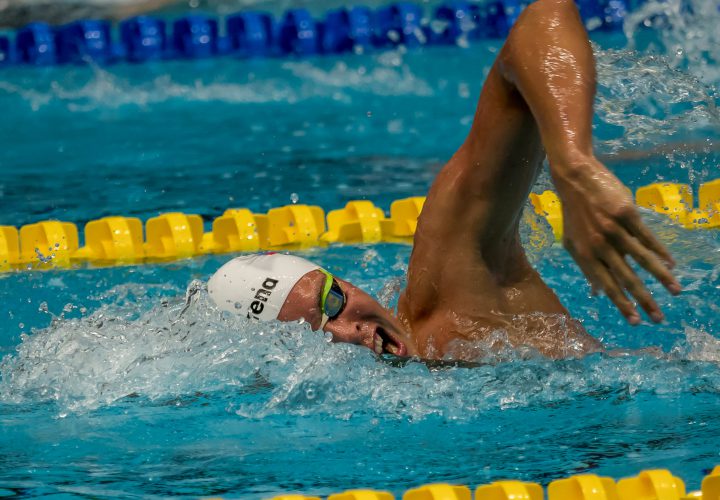 Photo Courtesy: Peter H. Bick
Men's 100 Free Final
Russia's Ivan Girev kicked off the first event of the last day of finals of the 2017 FINA World Junior Championships with a gold medal and a new championship record in the men's 100-meter freestyle. Girev blasted a 48.33 to stand atop the podium, breaking Kyle Chalmers' 2015 championship record of 48.47.
The silver medal went to Hungary's Nandor Nemeth, who touched second as the only other competitor under the 49-second mark in 48.95.
Americans Matthew Willenbring and Daniel Krueger dropped time to move up in the ranks again, with Willenbring bringing home the bronze for Team USA with his time of 49.17. Krueger was fourth in a respectable 49.35.
Fifth place went to Jordan Brunt of Australia, who finished in 49.42. Right behind him in sixth was Breno Correia of Brazil.
France's Maxime Grousset (seventh, 49.95) and Brazil's Lucas Peixoto (eighth, 50.12) rounded out the top eight junior swimmers in the world in the event.