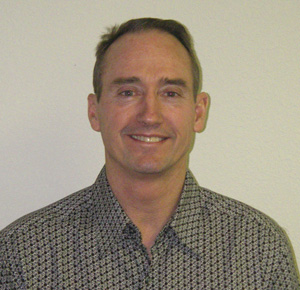 LIVEWRMORE, California, March 19. FINIS Inc. announces the promotion of Tim Elson to Vice President. Elson has been with the company for over six years, and brings with him an abundance of aquatic experience. A former Olympic Trials qualifier, final four NCAA water polo starter, and 15 year Head Swim Coach at Pepperdine University. While at Pepperdine Elson compiled a 126 wins and 80 loss record and produced 33 individual conference champions, 17 relay champions as well as the Conference Swimmer of the Year in four of his last five years. "I am honored by President John Mix's confidence in me. We work very well together and share the same vision for business growth." Said Elson.
The relationship between Tim and Finis started 7 years ago when Elson shared his patented invention of the Freestyler Hand Paddle. "Tim's swimming insights have been a foundation for many great products developed and in development at Finis. Many products evolve because coaches and swimmers share their insights. Tim's ability to translate concepts to finished products is a valuable asset to Finis." Said John Mix, President of Finis.
About FINIS, Inc: Founded in 1993 by John Mix and Olympic Gold Medalist, Pablo Morales, FINIS, Inc. develops the most technologically advanced training equipment for the swimming community. Finis is the proud sponsor of Australian Olympic Swimmer and World Record Holder Jade Edmistone and USA Waterpolo captain, 2 time Olympian Tony Azevedo. From competitive swimwear and technical training equipment to high-end swim goggles and children's water confidence, FINIS offers something for swimmers of all abilities to improve their technique and add to their enjoyment of being in the water. Brands owned and operated by Finis include: FINIS, SwiMP3, Zoomers, Lane 4, and Water Pals.