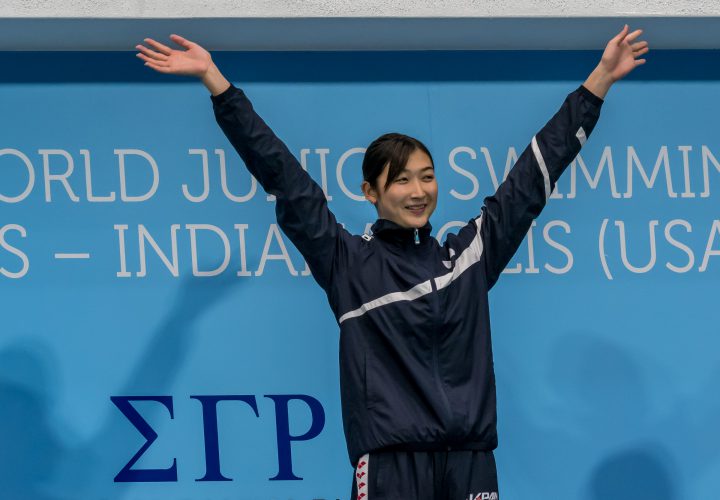 Photo Courtesy: Peter H. Bick
Women's 50 Free Final
Ikee, who holds the World Junior record in the women's 50-meter freestyle, was just off of her best time at this evening's final, sprinting to a 24.59 for the gold medal. The time lowered her new championship record set yesterday, however, by almost 0.20 seconds.
Team USA's captain Grace Ariola challenged Ikee as the only other athlete under the 25.00 mark, stopping the clock in 24.82 for the silver medal. Ikee's teammate Sayuki Ouchi took the bronze in 25.07.
The Czech Republic's Barbora Seemanova just missed out on the podium by 0.01, touching in 25.08 for fourth place. Angelina Kohler of Germany and Denmark's Julie Kepp Jensen tied for fifth place in a time of 25.19.
Canada's Kayla Noelle Sanchez, who has been a member of both Canada's gold medal-winning women's relays, placed seventh in the final heat with her time of 25.33.
Rounding out the top eight was Slovenia's Neza Klancar in 25.49.