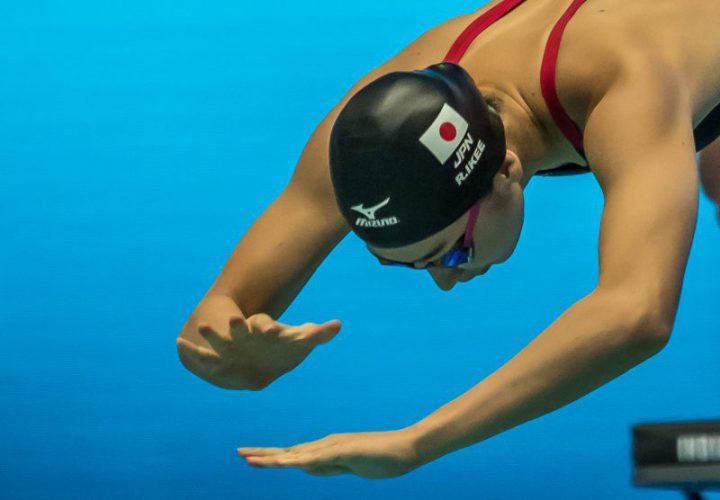 Photo Courtesy: Peter H. Bick
The heat sheets have been posted for the final evening of competition at the FINA World Junior Championships in Indianapolis. The session begins at 6 p.m. ET.
Click here to view the full heat sheet.
The busy program for the final night includes a whopping 11 gold-medal presentations, via 10 finals and the fastest heat of the men's 1500 free. View the full schedule below.
Men's 100 free
Women's 200 breast
Men's 200 back
Women's 100 fly
Men's 1500 free
Women's 50 free
Men's 200 fly
Men's 50 breast
Women's 200 free
Men's 400 medley relay
Women's 400 medley relay
Among some of the highlights, World Junior Record-holders Rikako Ikee (women's 50 free), Nicolo Martinenghi (men's 50 breast) and Kristof Milak (men's 100 fly) will all be in action. Ikee is actually scheduled to swim in both the 100 fly and 50 free finals, and she is seeded first in both.
Meanwhile Michael Andrew goes for his fourth 50-meter gold medal of the meet in the 50 breast and Andrew Abruzzo for a sweep of the 400, 800 and 1500 free races.
Spain's Hugo Gonzalez will also be going for his third gold of the meet in the 200 back after winning the 100 back and 400 IM earlier, and the Canadian women will look to wrap up a relay sweep in the women's medley relay.
For the second straight day, no athletes or relay team scratched finals.