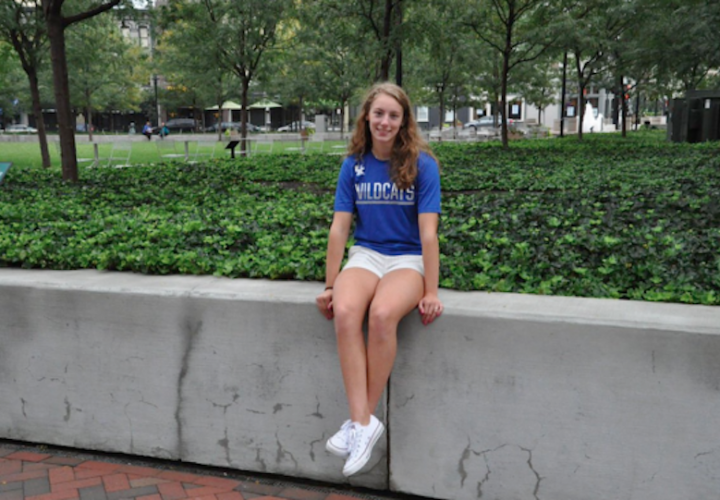 Photo Courtesy: Hayley Griesser (Twitter)
Agon is the proud sponsor of all high school coverage (recruiting, results, state championships, etc.) on SwimmingWorld.com. For more information about Agon, visit their website AgonSwim.com.
Hayley Griesser has announced her verbal commitment to the University of Kentucky. Griesser, who swims for Academy Bullets in Illinois, is a versatile swimmer. Her best events are backstroke, butterfly, and the 400 IM.
Griesser's best times:
100/200 Back: 59.22/2:04.45
100/200 Fly: 59.92/ 2:07.54
400 IM: 4:34.07
In the last year she dropped nearly two seconds in her 200 backstroke and just over two in the 200 butterfly. Her 400 IM has also been rapidly improving, as her 2015 best was a 4:41.25. Danielle Galyer, the 2016 200 backstroke NCAA champ is the current leader of the Wildcat backstroke group while the butterfly squad is highlighted by Hayley McInerny. 
Kentucky placed eighth at last season's SEC Championships. Griesser is not yet in scoring range in the very deep conference.
Nora Fullenkamp and Jackie Hill will also be members of the Class of 2021. Fullenkamp focuses on sprint freestyle while Hill brings depth to breaststroke and butterfly events.
To report a college commitment email HS@swimmingworld.com.