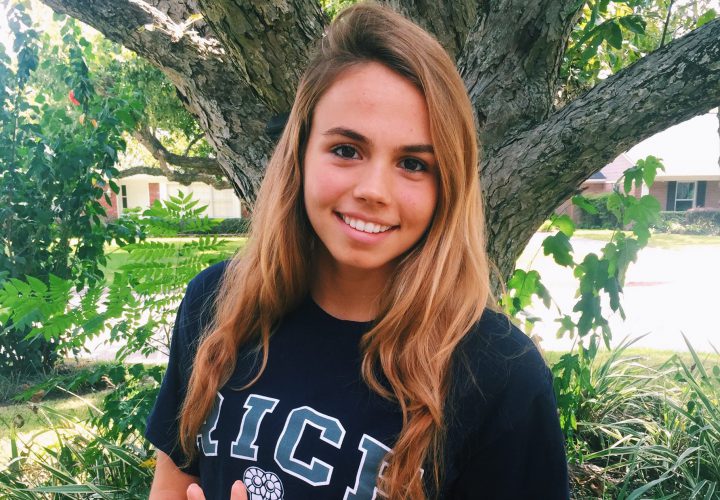 Photo Courtesy: Gilbert Legaspi
Agon is the proud sponsor of all high school coverage (recruiting, results, state championships, etc.) on SwimmingWorld.com. For more information about Agon, visit their website AgonSwim.com.
Hannah Sumbera of Houston Swim Club has given her verbal commitment to Rice University.
The USA Swimming Scholastic All-American had solid time drops in each of her four best events last season. Sumbera's best times are (SCY/LCM):
200 BR 2:19.97/ 2:37.65
200 Fly 2:01.81/ 2:18.91
200 IM 2:03.90/ 2:20.00
400 IM 4:23.17/ 5:02.04
Rice held off Marshall University for a runner up finish at the 2016 Conference USA Championships. Sumbera has the ability to be a contributor to that success.
In the 200 butterfly, Sumbera would have been Rice's top finisher, touching sixth, just faster than sophomore Kiley Beall. Her best 200 breaststroke would have finished at the top of the B final. Marie-Claire Schilinger, a freshman for the Owls won the event in 2:11.99. Her classmate Dani Gordon (2:18.72) was also at the top of Rice's breaststroke group. Sumbera also would have been an A finalist in both IMs.
To report a verbal commitment email HS@swimmingworld.com.