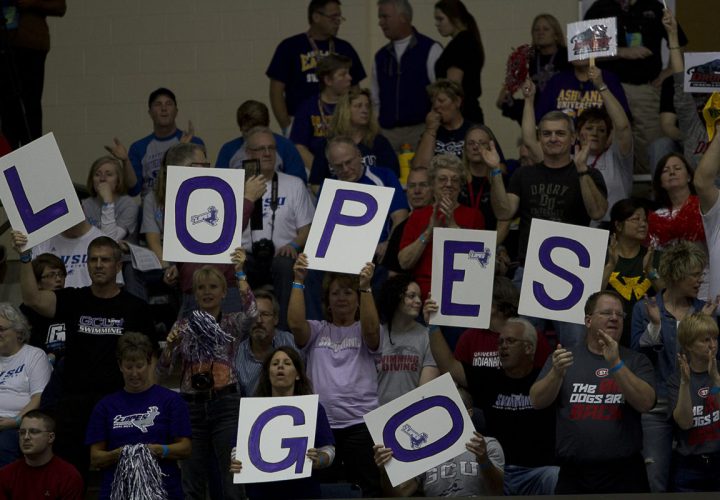 Photo Courtesy: Kyle Staggs
Agon is the proud sponsor of all high school coverage (recruiting, results, state championships, etc.) on SwimmingWorld.com. For more information about Agon, visit their website AgonSwim.com.
To report a college commitment, email HS@swimmingworld.com. Join Swimming World's Watch List
NEW COMMIT: Grand Canyon University will be adding Japanese breaststroker Asahi Nagahata to the roster this fall. He's making the move to Phoenix from Doshisha University in Kyoto.
Nagahata does not yet have short course yards racing experience, but his best times in meters pools are:
50 Free: 23.04 (scm); 23.80 (lcm)
100 Free: 51.06 (scm); 52.45 (lcm)
100 Breast: 1:02.09 (scm); 1:05.04 (lcm)
200 Breast: 2:15.07 (scm); 2:20.17 (lcm)
His father, Hironobu Nagahata represented Japan in the 1988 Olympic Games. He too was a breaststroker, placing 14th in the 100 and 30th in the 200 breaststroke. As a member of the nation's 400 medley relay Nagahata finished fifth.
The Antelopes compete in the Western Athletic Conference where the men finished third last year. Nagahata projects to be a significant contributor for the team. His converted best 100 scm breaststroke time (55.93) would have put him in the middle of the B final at last year's Conference Championship. That would have been GCU's highest finish in the event. He looks to be a great training partner for then-freshman Viktor Kertesz (56.12). Nagahata's 200 breaststroke converts to a 2:01.68, another B final worthy swim and a great match for rising senior Mantas Auruskevicius (2:02.69).