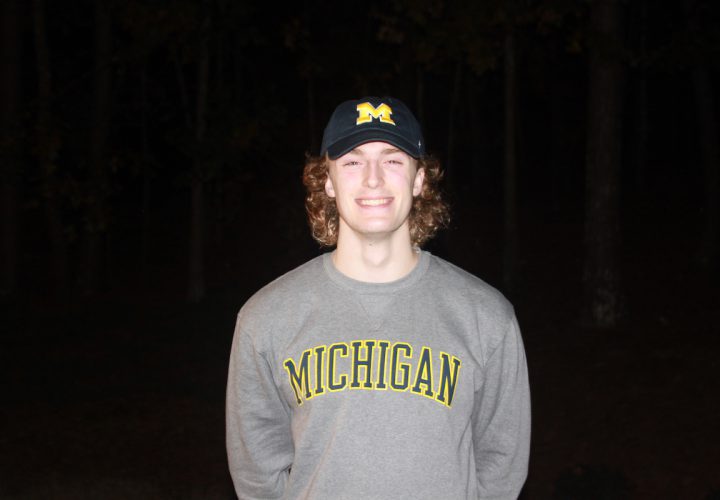 Photo Courtesy: Mason Hunter
Agon is the proud sponsor of all high school coverage (recruiting, results, state championships, etc.) on SwimmingWorld.com. For more information about Agon, visit their website AgonSwim.com.
To report a college commitment, email HS@swimmingworld.com. Join Swimming World's Watch List
NEW COMMIT: Mason Hunter, a two-time USA Swimming Scholastic All-American from Rome, Georgia, has given his verbal commitment to swim for the University of Michigan beginning next fall. Hunter is a senior at Rome High School and does his club swimming with Three Rivers Swim Club. He's a NISCA All-American as well.
Primarily a breaststroker, Hunters' best SCY times are:
100 Breast 56.01
50 Free 22.22
100 Free 48.01
100 Back 53.03
At last year's Georgia High School 1-5A state championships, Hunter won the men's 100 breaststroke (56.66).
He shared,
"I'm thrilled to have verbally committed to the University of Michigan, and proud to be a Wolverine. Go Blue!"
At last year's Big Ten Championships the Wolverines had five swimmers score in the top 24 of the 100 breast. Jacob Montague (52.08), Jeremy Babinet (53.96), and Thomas Cope (53.79) will all still be on the roster when Hunter moves to Ann Arbor next fall. They'll all be training partners for two years.