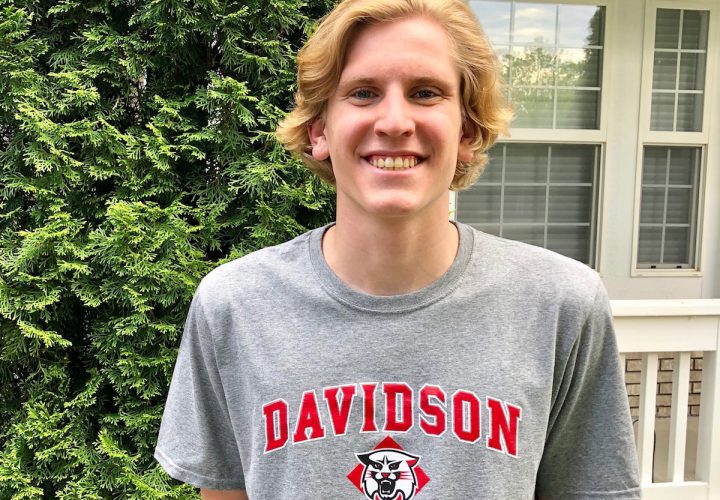 Photo Courtesy: Walter Dauksher
Agon is the proud sponsor of all high school coverage (recruiting, results, state championships, etc.) on SwimmingWorld.com. For more information about Agon, visit their website AgonSwim.com.
To report a college commitment, email HS@swimmingworld.com. Join Swimming World's Watch List
Walter Dauksher of Fort Collins, Colorado, has announced his intent to transfer to Davidson College. Primarily a freestyler, Dauksher currently swims for Loveland Swim Club under Head Coach Jim Nickell. Dauksher qualified for the 2017 US Open. He was a three time high school All-American at Fossil Ridge High School, where he graduated in 2015.
Dauksher provided the following statement,
"I am proud to be transferring to Davidson College, in North Carolina, this fall. I will be joining their D1 swim team while continuing my studies in Biology and Economics. The college is beautiful, the liberal arts education is among the best in the nation, and the campus culture is healthy and amazing. I am excited to swim for a coach that facilitates a team of hard workers that cherish and support each other, love where they are and what they do. I'm excited to be surrounded by the family of integrity Davidson has to offer and am blessed by this upgrade. Go Wildcats!!"
Some of his best times include:
100 Free 44.76
200 Free 1:37.43
500 Free 4:28.42
Dauksher should be a huge addition to the Wildcats. His best 200 freestyle time would have been good for third at the 2018 Atlantic 10 Championship meet and he would have been sixth in the 100 freestyle. Davidson had just one swimmer in the top 16 of the 200 freestyle, but lost him to graduation. The Wildcats did not have any A finalists in the 100 free. In the 500 free Dauksher's best time would have been good for fourth last year. Sophomore Crossan Cooper touched sixth (4:28.89), so the two should be great training partners.
In March Dauksher raced at the Speedo Sectionals meet in College Station. There he finished fourth in the 200 free (1:37.97), fifth in the 100 free (45.09), and seventh in the 500 free (4:29.02).