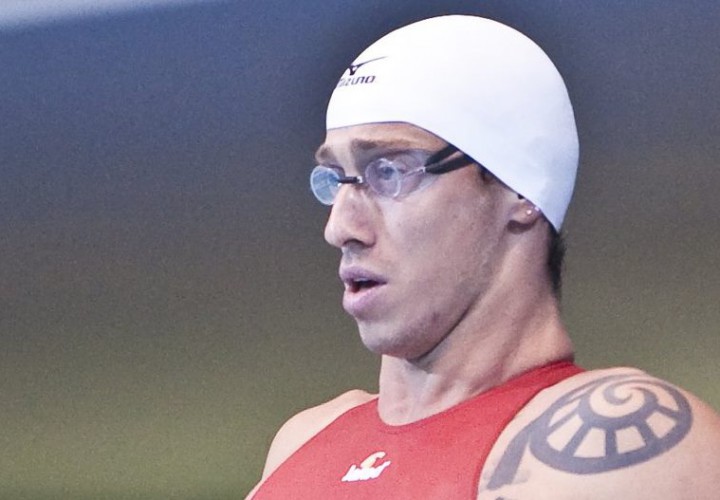 MARSEILLES, France, February 12. FRED Bousquet has spent the past few months rehabbing a shoulder injury that kept him out of the European short championships and the Duel In the Pool, and as he works on returning to 100 percent, it appears he's been considering a career in the political arena.
In post written in his native French on his Facebook page today, Bousquet said he plans to return to the pool in three months with "full possession of my faculties" in six months, which would put him out of contention for a spot on France's roster for the European championships. That meet is this summer's only major international competition for France, so we'll have to wait until the short course world championships in Qatar in December. Or, he could compete in the World Cup in the fall and get his racing legs back sooner.
Bousquet has been trying to avoid surgery on his shoulder, but said surgery was the only option if he wanted to return to full strength in time to prepare for 2016.
And in just one paragraph, Bousquet causally mentioned that his name is going to be a part of an upcoming election in Marseilles, though the official post and date of the election was not revealed. Bousquet did say that he does not want to be called a politician.
Bousquet was a former world record holder in the 50 long course freestyle in 2009, and was the first man under 19 seconds in the 50-yard freestyle, doing so in 2005. At last summer's world championships, he won the bronze medal in the 50 butterfly.