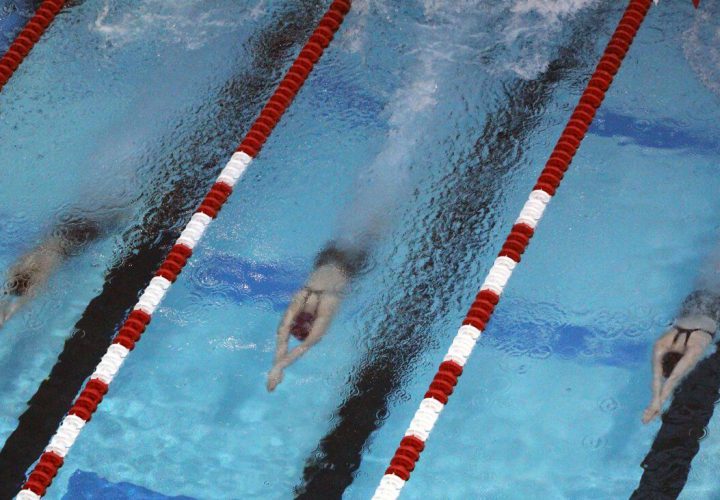 By Dan D'Addona.
When rumors of an inappropriate relationship between coach Sean Hutchison and Olympic swimmer Ariana Kukors surfaces in 2010, U.S. National Team coach Mark Schubert said he reported those rumors immediately.
This week, Kukors detailed her relationship with Hutchison, which she says included sexual abuse and "grooming" her as a teenager.
Hutchison has denied allegations of abuse, insisting that their relationship was consensual and happened after Kukors was an adult.
Schubert said he felt he needed to report it, so he did, bringing the rumors to the CEO of the Fullerton Area Swim Team (FAST), Bill Jewell.
"I heard the rumor in October of 2010 and passed it on to Bill Jewell who was the head coach at FAST," Schubert said. "Bill asked me if I knew a private investigator and I did and Bill hired him. It was pretty shocking. I felt like I knew him pretty well. I had served on a number of national teams with him. I was just shocked. He was a very fine coach. Popular. Up and coming. I was really surprised."
The investigation only found an instance of the cars of Hutchison and Kukors being parked next to each other at 5.a.m. in front of Hutchison's condo, Schubert said.
A Washington Post article brought a little more to light, Schubert said.
"Well after all of this came to light in the Washington Post article. One of the swimmers of the national team (later) said they saw him come out of her room at 2 a.m., in 2009," Schubert said.
USA Swimming investigated the rumors in 2010. Hutchinson and Kukors both denied they were having a sexual relationship, something that would be against USA swimming policy. Kukors has since said on her website that she was lying then.
Schubert told CBS2 News that USA Swimming failed miserably in this case where they supposedly thoroughly investigated Hutchinson in late 2010 and exonerated him.
Despite reporting the rumors, Schubert said he would have handled the situation differently if he could do it over again.
"We are all a lot more educated in this subject," he said. "I would have alerted the police to the situation with the rumors. Back then, you felt like you weren't sure what to say. it is obvious from (Ariana's) comments that she wishes someone would have said something even if she didn't say something."
It would have helped the situation get resolved sooner, he said, and also been better for the sport as a whole.
"Any time a situation comes to light, it hurts the reputation of the sport and of good coaches that are out there to help athletes," Schubert said. "There are a lot of good people out there and it is really a shame that it kind of reflects poorly on all of us."