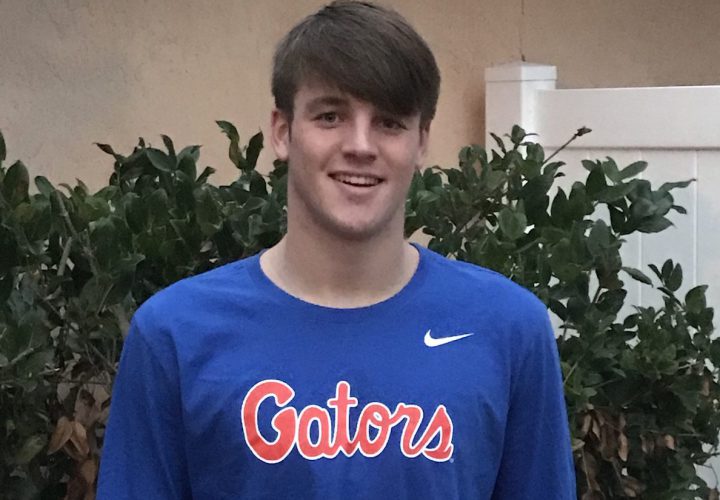 Photo Courtesy: Mark Watson
Agon is the proud sponsor of all high school coverage (recruiting, results, state championships, etc.) on SwimmingWorld.com. For more information about Agon, visit their website AgonSwim.com.
To report a college commitment, email HS@swimmingworld.com. Join Swimming World's Watch List
NEW COMMIT: The University of Florida has received a verbal commitment from high school junior Tyler Watson to swim for the Gators beginning in the fall of 2019. Watson is from Jacksonville where he is a junior at the Paxton School for Advanced Studies. He is the 2017 Florida 2A 100 fly state champion and the runner up in the 200 IM. Both of those times were new lifetime bests.
Watson said,
"I'm so proud to announce my commitment to further my swimming career at the University of Florida. Thank you so much to everyone who has helped me along way. Go Gators"
He swims for North Florida Swimming. His top times include:
100 Fly 48.73
200 Fly 1:46.80
200 IM 1:50.02
400 IM 3:53.27
100 Free 46.23
200 Free 1:39.91
At last February's Florida SCY Senior Championships Watson finished in the top eight of the 200 back, fly, free, and IM and the 400 IM.