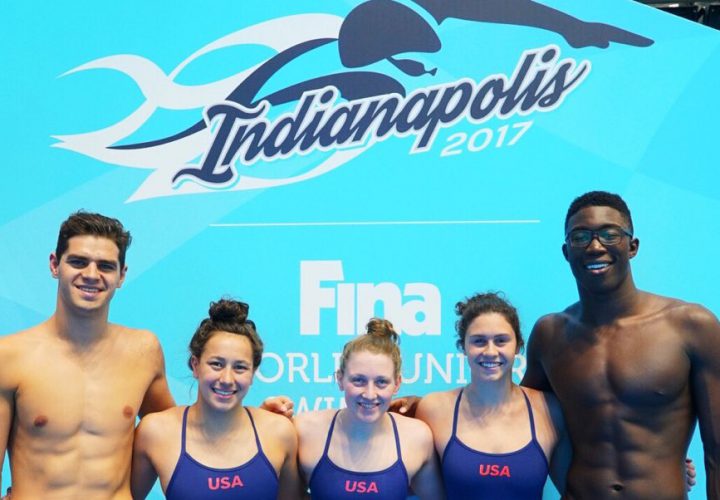 Photo Courtesy: USA Swimming (Twitter)
USA Swimming has announced the five swimmers who will serve as captains at this week's World Junior Championships in Indianapolis. The list includes Michael Andrew, Erica Sullivan, Madison Homovich, Grace Ariola and Reece Whitley.
Andrew is slated for a busy week in Indianapolis, as he will swim the 50 free, 50 back, 50 and 100 breast, 50 fly, 200 IM and 400 free relay, and he's seeded first in the 50 free, 50 fly and 200 IM. But he won't be the only busy swimmer with both captain and pool-related duties.
Ariola is scheduled to swim the 50 and 100 free and 50 and 100 back, as well as relays, while Whitley will swim all three breaststroke events. Homovich is in the 200 fly and 400 IM, and Sullivan has the 800 and 1500 free.