Lilly King is the winner of Swimming World's Female World Record Performance of the Year after she posted an all-time best time of 1:04.13 in the women's 100 breast at the World Championships. Her win came in upset fashion over Russia's Yulia Efimova.
Lilly King of the USA blazed ahead of the competition in the women's 100 breast, over-turning Ruta Meilutyte's World Record en route to gold. Tonight's 100 breast swim was one of the most anticipated events of the schedule as King went head-to-head with Russian rival Yulia Efimova.

Efimova neared the world record .01 seconds in semi-finals, but it was King who would take gold and the world record. King delivered a sizzling time of 1:04.13 to finish well ahead of the previous 1:04.35, set in 2013 by Meilutyte.

Comparative splits:

King (2017): 29.80, 34.33 = 1:04.13
Meilutyte (2013): 29.97, 34.38 = 1:04.35

King's new record makes her the third American in the last decade to etch her name in the 100 breast world record book, joining the likes of Jessica Hardy and Rebecca Soni. Her world record also doubles as a new American Record.

King's gold is the fourth American gold medal at the World Championships in the 100 breast joining Kristy Kowal (1998) and Soni (2009, 2011).

Fellow American Katie Meili snuck her way into second place with a swift time of 1:05.03, a personal best for Meili, while Efimova sunk to third and a final time of 1:05.05. Efimova gets her fourth 100 breast World's medal dating all the way back to her silver in 2009. She was second in 2013 and won gold in 2015.

Meilutyte posted a final time of 1:05.65 for fourth overall, followed by China's Shi Jinglin and her time of 1:06.43.

Canada's Kierra Smith (1:06.90), Spain's Jessica Vall (1:06.95), and Great Britain's Sarah Vasey(1:07.19) rounded out the top eight.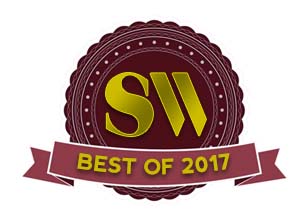 Special Thanks to LumaLanes for sponsoring Swimming World's Performance of the Week.
Learn More About LumaLanes