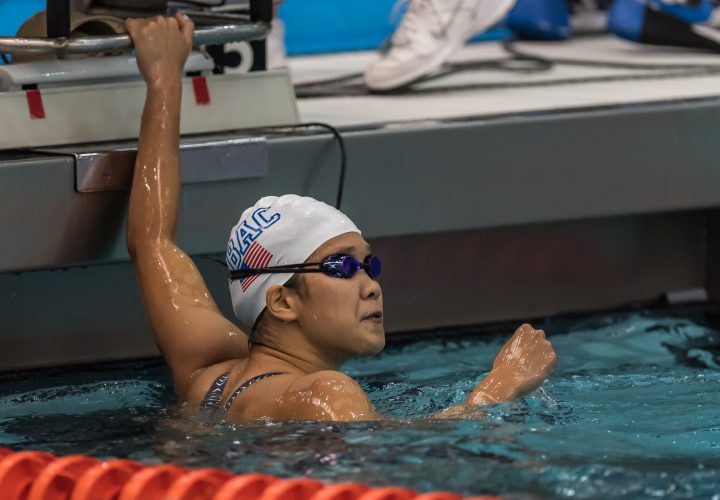 Photo Courtesy: Peter H. Bick
Agon is the proud sponsor of all high school coverage (recruiting, results, state championships, etc.) on SwimmingWorld.com. For more information about Agon, visit their website AgonSwim.com.
To report a college commitment, email HS@swimmingworld.com. Join Swimming World's Watch List
NEW COMMIT: Easop Lee, a native of South Korea who currently competes for the North Baltimore Aquatic Club, has verbally committed to join the Duke Blue Devils in the fall of 2018.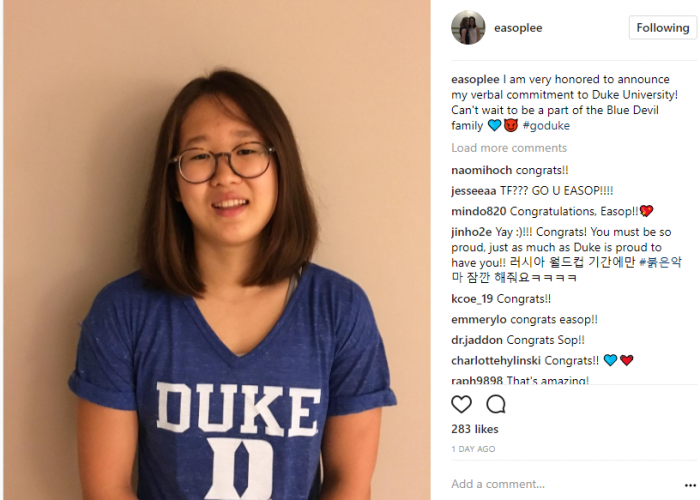 Lee's best event in recent years has been the 200 free, in which she finished 20th at the FINA World Championships in July. Her best time in that event of 1:58.64 came from the Arena Pro Swim Series meet in Atlanta this past May.
Lee was the 2014 Summer Junior National Champion in the 200 fly with a time of 2:10.40, but that mark remains her lifetime best as her freestyles have been the most impressive as of late.
In yards, her lifetime best times are 4:40.90 in the 500 free, 1:58.75 in the 200 IM, 1:44.63 in the 200 free, 1:55.70 in the 200 back and 1:56.55 in the 200 fly. Those times in the freestyle events as well as the 200 fly would have been good enough to place Lee in A-finals at this year's ACC championships, while her 200 IM and 200 back times come in at B-final level.
Lee's 200 free time would also have been good enough to make the consolation final in 2017.