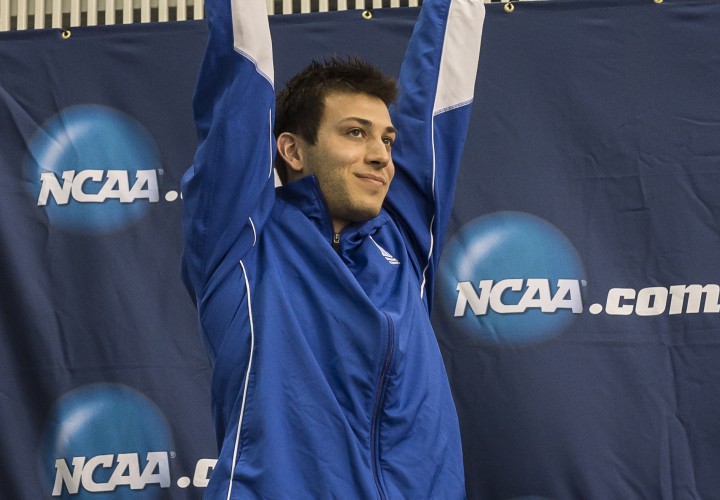 BLOOMINGTON, Indiana, June 13. NCAA champion diver Nick McCrory has followed his longtime coach Drew Johansen to Indiana University, making the move as he begins his postgraduate chapter on the road to 2016.
McCrory won multiple NCAA titles at Duke under Johansen's watch, taking the platform titles in 2010, 2011 and 2013. Though Johansen moved to Indiana to coach there in the 2013-2014 college season, McCrory was able to become the first person to win the NCAA platform title for four years.
On a larger scale, McCrory won the bronze medal with David Boudia on the synchro platform event in 2012 and placed in the top eight in the individual platform.
McCrory will test out his new training location this weekend in a mock Olympic Trials meet, where he'll likely dominate the competition that will include several top divers from Indiana. No word on whether Boudia, who trains nearby at Purdue University, will be attending the meet.
The judges at the meet are celebrities in the diving community: Hobie Billingsley, Cynthia Potter, Lesley Bush and Johansen.