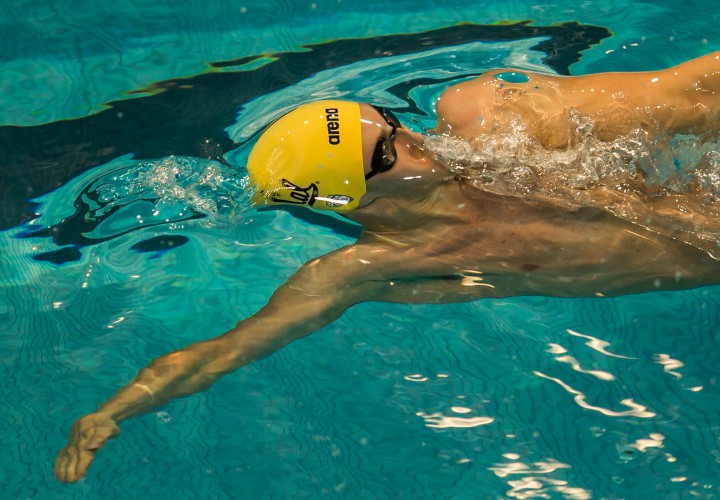 Photo Courtesy: Peter H. Bick
Editorial content for the NCAA Division I Championships is sponsored by Nike Swim. For full Swimming World coverage, check out our coverage page.
Many will argue that breaking an American record would require everything to be executed perfectly. Ryan Murphy of California broke the American record in the 200 backstroke at the NCAA championships, but he told the media after the event that it was not a perfect race.
"Dave (Durden) came up to me when I was warming down and told me five different things that I could have done better," Murphy said, adding that he is very intuitive about the finer points of swimming as he gets older.