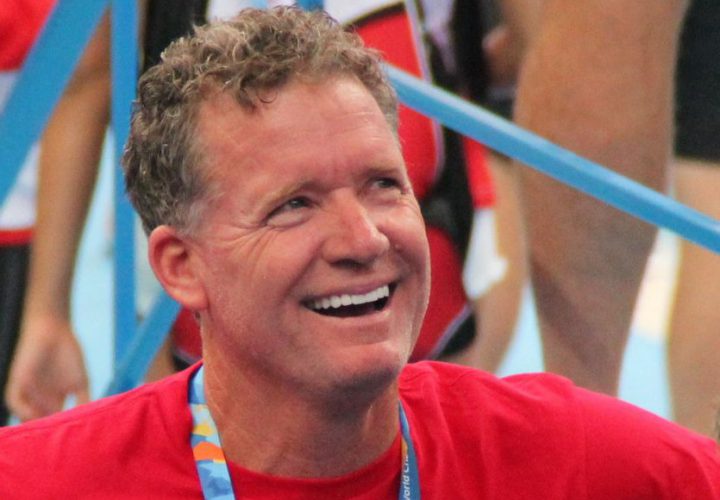 Photo Courtesy: Maria Dobysheva
In a report published in the Charlotte Observer today Olympic head coach David Marsh confirmed that he is officially splitting from SwimMAC after 10 years working with the club. Marsh had stated back in February that he would be stepping away from his role as Head Coach and CEO of the club, and it was unclear at that time what his future role in the club would be. Marsh had been at the helm of SwimMAC since 2007, leaving a successful tenure at Auburn that saw his teams win a combined 12 NCAA Championship titles.
SwimMAC and Marsh issued a joint statement on the matter today, stating "SwimMAC Carolina and Coach David Marsh have mutually agreed to part ways, bringing to a close Mr. Marsh's tenure at the club." The rest of the statement is available below.
"We would like to thank Coach Marsh for the years he has dedicated to SwimMAC and the coaching guidance he has provided over the past decade," said Terry Fritch, SwimMAC's Head Coach.

"We congratulate Coach Marsh on all his professional success and wish him the best as he pursues future endeavors," said Board of Directors President Matt McFee.

Reflecting on his time with SwimMAC, Marsh noted, 'I am grateful to so many SwimMAC athletes, parents, staff, and supporters for the opportunity to have led this club. I am also extremely proud of the program that, working together as a team, we have been able to develop over the past 10 years.' The 2016 Head U.S. Women's Olympic Swim Coach, Marsh will continue to direct Queens University of Charlotte-based Team Elite, which he established in 2007 to train national and international caliber swimmers.
For now Marsh will continue to coach in Charlotte and direct the Team Elite program at Queens University. While Team Elite has been under the SwimMAC umbrella, it appears that it is now solely under the direction of Marsh. That opens the possibility of moving the program, which has over a dozen national and international swimmers, away from Charlotte, although according to the Observer report the group will stay in Charlotte and train at Queens for the immediate future.
While in Charlotte, Marsh has mentored numerous Olympians, including helping a record six SwimMAC swimmers earn spots on the 2016 Rio Olympic Team for the United States. Marsh also served as the women's head coach for the U.S. Olympic Swim Team for this summer's Games. While Marsh did not immediately issue comments beyond the joint statement with SwimMAC, he did say he will have more information on his future plans in the coming days. You can read the full article from the Charlotte Observer here.
UPDATE: Marsh and his representatives sent out a press release explaining the move, and the full text is available by clicking here. The statement explains that Marsh will remain in charge of his Team Elite program (in Charlotte) and also host lessons and clinics in Charlotte.
The statement includes quotes from Huntersville, N.C., mayor John Aneralla and also notes his accolades, including a list of the swimmers he has coached onto Olympic teams.