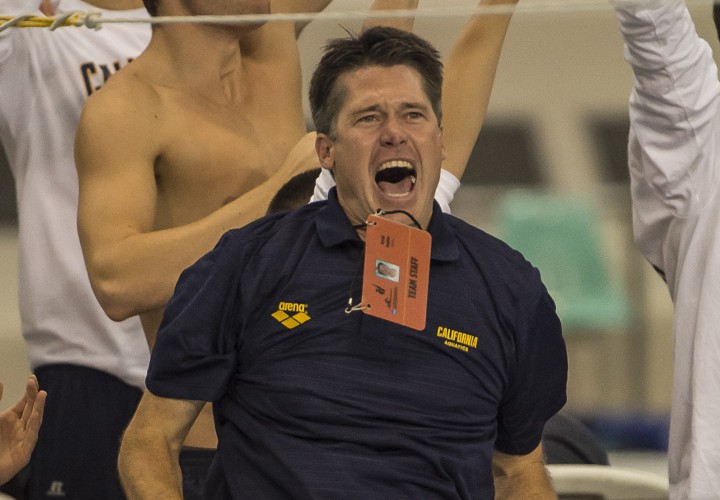 Photo Courtesy: Peter H. Bick
Editorial content for the NCAA Division I Championships is sponsored by Nike Swim. For full Swimming World coverage, check out our coverage page.
The California Golden Bears kicked off the second day of competition right with an American record in the 200 medley relay, and that snowballed into the rest of the prelim events at the men's NCAA championships. Head coach Dave Durden talked about each of the swimmers who stepped up and performed beyond expectations.