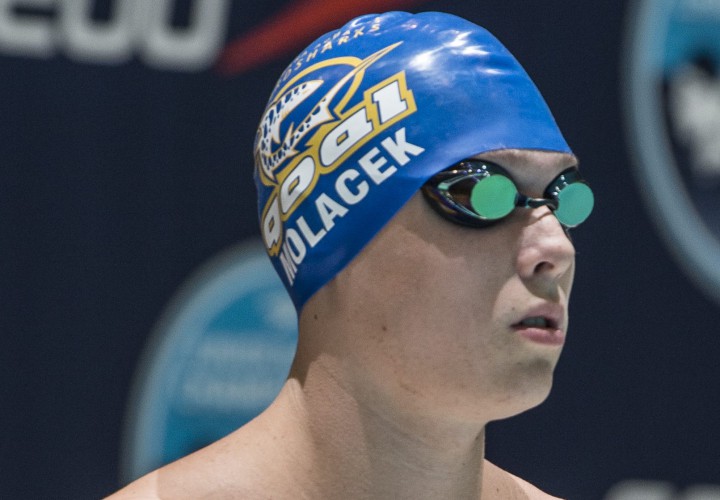 LINCOLN, Nebraska, February 28. JACOB Molacek, a senior at Creighton Prep, just became the first sub-53 second 100-yard breaststroker in high school history during prelims of the Nebraska State High School Championships.
Molacek dropped a jaw-dropping time of 52.92 in prelims, split 24.45, 28.47, to crush the previous record. Andrew Seliskar had set the record with a 53.24 while swimming at the Virginia High School 5A State Championships, splitting the race 24.90, 28.34, en route to the top seed for Jefferson High out of prelims, while Georgetown Prep's Carsten Vissering recently dropped an independent school mark of 53.49 earlier this month.
This is huge news for the Auburn Tigers, considering Molacek is headed to Alabama following his senior season in Nebraska. He also posted the top time in the 200 IM today with a 1:45.50, and helped Creighton Prep to the top 400 free relay time with a 3:02.77.
National Records for High School Are Pending Application Verification With NISCA