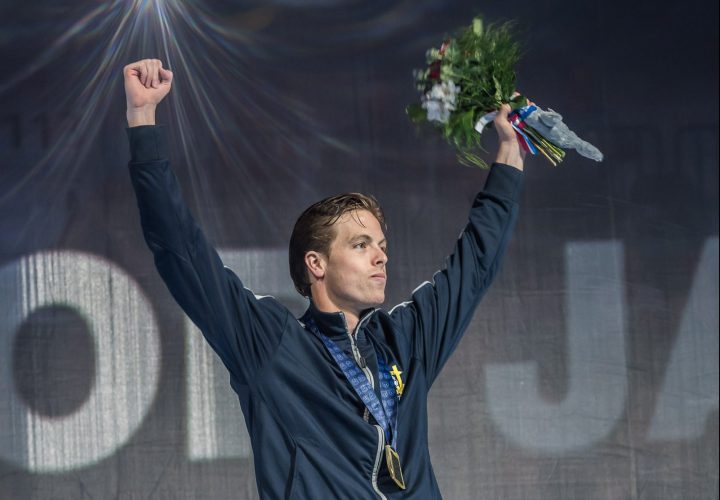 Photo Courtesy: Peter H. Bick
U.S. Olympic silver-medalist Connor Jaeger announced on his Instagram account that he has proposed to girlfriend Courtney Beidler and that the two are now engaged.
Beidler was the captain of the University of Michigan women's swimming & diving team in 2013-14 and was the Big 10 Champion in the 400 IM her senior year in 2014.
Jaeger qualified to swim both the 400 and 1500 free in Rio, and he finished fifth in the 400 before winning a silver medal behind Italy's Gregorio Paltrinieri in the longest race on the program.
Jaeger said he was retiring in October of last year, and Arena posted a parody video for the announcement.