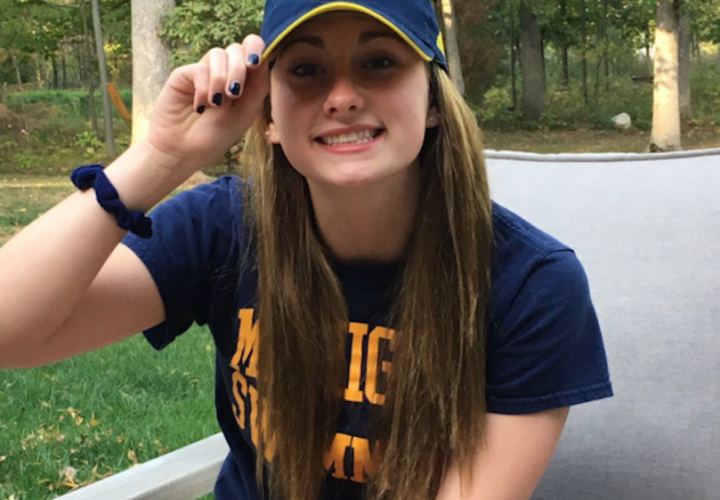 Photo Courtesy: Emma Cleason (Twitter)
Agon is the proud sponsor of all high school coverage (recruiting, results, state championships, etc.) on SwimmingWorld.com. For more information about Agon, visit their website AgonSwim.com.
Emma Cleason has announced her verbal commitment to the University of Michigan. The Ann Arbor local swims for Club Wolverine.
Her best times are:
50 Back: 26.02
100 Back 56.34
200 IM 2:01.51
100 Fly: 55.89
200 Fly: 2:02.04
The senior at Skyline High School is the defending Michigan Division 1 State Champion in the 200 IM (2:01.51). Last year Cleason also finished fourth in the 100 fly (55.89).
The Maize and Blue were 2016 Big Ten Champions. Cleason should add some depth to that roster. Last season, she would have finished just outside scoring range in the 200 IM. She has dropped seven tenths in her 100 backstroke since 2015. Should that upwards trajectory continue, she could move closer to scoring range in that event as well.
To report a verbal commitment email HS@swimmingworld.com.